In Memoriam : Geraldine Hill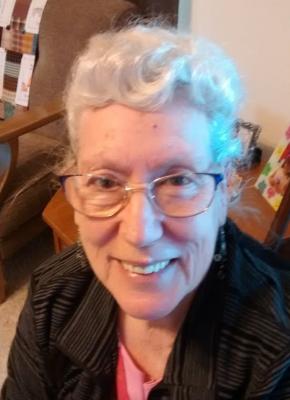 Geraldine L Hill - age: 84
(May 05, 1935 to October 21, 2019 )
Resident of Tulare, California

Visitation Information:
Graveside service will be held on Tuesday October 29, 2019 at 10:00 AM.

Obituary:
This world lost an incredible woman on October 21st. Geraldine Lavern Baumgarten Hill passed into eternal life at the age of 84. How do you describe a life as rich as hers?

Geri was one of a kind. She was loving and kind. She was adventurous, loved life and having fun. She was determined and strong. She was insanely talented with everything she set her mind to.

Geri was born in 1935 in rural Oklahoma, the oldest of four children. She practically entered this world with a crochet hook in her hands. She couldn't even remember when she first learned to embroider, crochet and tat. She made her own dolls, embroidered and crocheted around flour and salt sacks and was 11 years old when she crocheted her first bedspread.

At the age of five, during the Great Depression, Geri moved to Tulare, sitting on a mattress on a logging truck, with her mother and siblings.

In December of 1958 she met Jim Hill. Their first date was a double date to see The Ten Commandments. Exactly four months after their first date they were married.

Soon after, they began their family and had three daughters within the next four years.

Geri's girls were her life. She spent countless hours sewing little dresses and embellishing them with her handwork.

Geri was wildly creative and could make almost anything with her hands. It wasn't until the late 90's that she found a new love, quilting. She belonged to many quilting and crochet groups. She was student as well as teacher; happily sharing what she learned with others. She taught many how to quilt, crochet, tat and embroider. Before she left us she pieced, appliquéd and quilted over 300 quilts, along with an innumerable amount of embroidery and crochet projects.

Geri loved God and went to church faithfully. She enjoyed Sunday afternoons playing cards and dominoes with her friends.

Geri never met a stranger. She could talk for hours with someone in line at the grocery store or in a quilt shop somewhere. She made everyone she met feel special. She was "mom" and "grandma" to many.

Out of all of her loves, her family was her life.​

Geri is survived by her three daughters and two sons-in-law; Susan Hill, Tish Porter and her husband Mike, Lisa Layfield and her husband Michael.

Four beloved grandchildren and their spouses; Ashton Shoenhair and David, Joshua Porter and Audree, Katy Simon and Matt, Jessie Herrmann and Mark.

She was Grandma Ice Cream to great-granddaughter's Lily and Liza Shoenhair and Great-MaMa to great-grandchildren Conrad and Elijah Simon and Penny and Weston Herrmann.

An eternity wouldn't have been enough time with her … but we were all taught something special by her and will be forever marked by the time we had with her. And if Jesus can't stitch, he's getting ready to learn.