In Memoriam : Omer Heatherly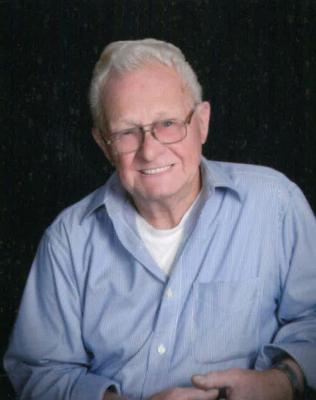 Omer Ellis Heatherly - age: 87
(July 12, 1932 to November 20, 2019 )
Resident of Exeter, California

Visitation Information:
Visitation will be held Monday, November 25, 2019 from 2:00 - 6:00 pm at Evans Miller Guinn Chapel. Funeral Service will be held Tuesday, November 26, 2019 at 10:00 am at Evans Miller Guinn Chapel.

Obituary:
Omer Ellis Heatherly was born in a log cabin in Ava, MO on July 12, 1932 to Grant and May Heatherly.

He was the youngest of four and was predeceased by James (Pete), Alfred and Anna Heatherly.

He married his true love, Elwonda Evans on December 23, 1950 and was married for almost 69 years.

To this union was born two daughters, Patty Spott and Elaine Oh.

After moving his family to Exeter in 1955 he worked as a mechanic at Sierra Motors, Henry Mill Ford and later owned Omer's Auto Repair. A talented mechanic he was able to fix just about anything.

He passed November 20th and leaves behind his loving family; Wife, daughters, grandchildren, Heather (Dustin), Chris, Katrina (Brett) and Marissa (Ryan) as well as nine great grandchildren and one great-great grandson.

He was preceded in death by grandson Nathan Oh.

The viewing will be held Monday, November 25th from 2 to 6 PM at Evans Miller Guinn. Services will be at the Chapel on Tuesday, November 26th at 10 AM.

In lieu of flowers the family has requested donations be made to Able Advocates, 526 E. Mallard Circle, Fresno, CA 93720 in memory of Omer and his beloved great grandson Nathan.

Condolences may be sent to the family at www.evansmillerguinnchapel.com. Services entrusted to Evans Miller Guinn Chapel.





---




Pamela Graham Brayfield

- November 24, 2019 Contact this person


We are very sorry to hear of Omer's passing. Our prayers are with all of you during this time.




---






Click to Enlarge