In Memoriam : Desbie Miller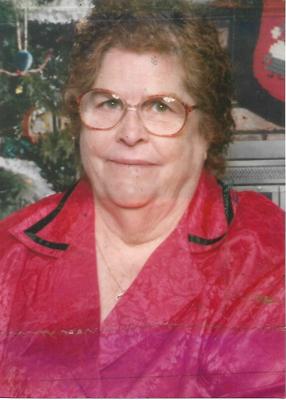 Desbie Omalee Miller - age: 91
(April 21, 1928 to February 18, 2020 )
Resident of Farmerville, California

Visitation Information:
Services will be held in Hot Springs Villiage, Arkansas.

Obituary:
Desbie O. Miller, 91, passed from this world to be with her Lord and loved one's on February 18, 2020 at the Kaweah Delta Hospital in Visalia, CA. Desbie was born April 21, 1928 in Avant, AR to John Randolph and Nancy Victoria Goodwin-Blake. Desbie first married Joseph (Joe) Fisher, and had ten children from this union, Elmer (Ginny), Thelma (Richard), Joyce, Freda, Muryl (Cathy), Buryl, Kirk, Kurt (Cheryl), Clayton and Clarla (Paul). She is preceded in death by her second husband Robert V. Miller. Surviving children from this union, Robert (Cindy), Barbara and Jimmy Miller. Also survived by two sister Gracie Guinn and Jessie Horton, Numerous grand and great grandchildren. Service will be held Thursday, February 27th, 2020 at 2:00 PM at the Avant, Arkansas Church.
"You did not go alone. For part of us went with you the day God called you home."
Condolences may be sent to the family at www.evansmillerguinnchapel.com. Services entrusted to Evans Miller Guinn Chapel.





---




debby tafoya

- February 22, 2020 Contact this person


Mom desbie you will be missed and . My heart and prayers are with Barbra and Adriana as well as rest of family.. Fly high with the angels and will see you again someday.




---




Desbie Miller

- February 27, 2020 Contact this person


Grandma I'm really gonna miss you , you were my reason for Smileling in the morning , You were my Ray of sunshine everyday, without you in my life I'm really gonna be just exzesting and doing everything you wanted me to do There will never be a day that passes that I will not think of you. You always loved me when Noone else has, you always made me feel like I should you never doubted me. I love you Grandma and I pray to God for the day I get to be with you again. Thank you for always loving me and never giving up on me I love you




---




Jennifer Mathys

- February 27, 2020 Contact this person


Will all way love you.




---