In Memoriam : Larry Hall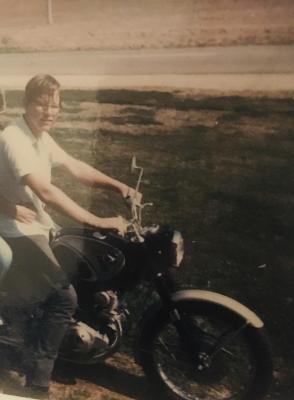 Larry Charles Hall - age: 71
(January 15, 1949 to February 29, 2020 )
Resident of Exeter, California

Visitation Information:
He only wanted cremation so there will not be a memorial. If you would like to send your condolences to his family please do so, they would love to hear any stories you have of him.

Obituary:
Larry passed away peacefully in his sleep on Saturday, February 29th,2020. He was 71 years old. He was born in Long Beach California on 01/15/1949 to Lester Carl Hall and Vivian Pauline Lynch/Hall who we're both originally from Jonesboro Arkansas. Larry was the first child of theirs to be born in California. They all lived shortly in Wilmington ca, between there and Pico Rivera before settling in Woodlake California. Larry graduated from Woodlake High school in 1979 and went on to Truck driving school as well as property management. At the age of 20, he was drafted into the U.S. Army. He became an E-4 rank and had boot camp in Fort Louis Washington before being transferred to Augsburg Germany. His main duty was a cannonere. After the war he came back home and was a truck driver for many years. He was known to his friends as the friendly giant as he was 6ft 5inches tall weighing in at 300lbs. He prided himself on his size. Always joked of being the same size as the famous wrestler Holk Holgan. Larry had a few different job titles through the years, a trucker, a security guard, a computer teacher, a property manager and a hotel manager as well as a pilot car driver behind wide loads. He could never stay away from the driving jobs weather it be in a motorcycle, big rig, or his car he loved the open road. Larry had two daughters when he moved to Exeter Ca, they were his life and did everything he could for them to succeed in life. He always made sure to support them in anything they wanted to do, weather it be baseball, horse riding, band he was always right there with them. He was larger than life personality wise and to know him was to love him. He is survived by his eldest daughter, Amy Hall-Roberts, youngest daughter Becky Washburn with her husband Joshua Washburn and 5 grandchildren: Ben Roberts Jr, Kelli Roberts, Colby Roberts, Kiya Weber & Hunter Weber. He will be greatly missed by many.