In Memoriam : Susan Faulkner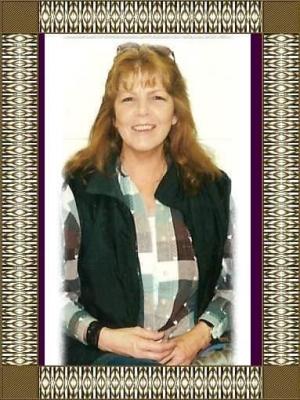 Susan Faulkner - age: 72
(March 31, 1947 to March 13, 2020 )
Resident of Farmersville, California

Visitation Information:
A Memorial Graveside will be held at a later date.

Obituary:
Susan (Susie) Faulkner, age 72 of Farmersville, California, passed away on March 13, 2020. She was born Georgia Sue Van Dyke on March 31, 1947 to the late George Van Dyke and Oneta Burns.
Susie married the love of her life Carrol Lee Faulkner on December 20, 1969 and they just celebrated their 50th wedding anniversary.
Susie had a special place in her heart for her family. She loved them beyond measure and was a wonderful Wife, Mother, Grandmother and Greatgrandmother.
Susie loved camping with her husband, cruising country roads listening to Country Music, smelling the orange blossoms and seeing all of the wildflowers, especially the California poppies.
Susie is survived by her husband Carrol Lee Faulkner, her son Michael Baxter and his children Justyce and Jake Baxter, her daughter Gayleen Baxter and her children Kevin and Zachary Williams, Nichole and Katelyn Bowen and her other daughter Dina Faulkner Werner (Matthew) and her children Nicholas and Jessica Bowen. She also has 9 great-grandchildren.
Susie was predeceased by her father George Van Dyke, his wife Lois Van Dyke, her mother Oneta Burns, brother Tommy Van Dyke and her sister Joann Van Dyke.
Go Rest High On That Mountain and Dance in the Wildflowers!
You will truly be missed, but we will see you again.
Condolences may be sent to the family at www.evansmillerguinnchapel.com. Services entrusted to Evans Miller Guinn Chapel.





---




Genevieve Quiroz

- March 18, 2020 Contact this person


My Condolences To The Family...May God Continue To Bless You All Especially At This Difficult Time...May You Get Some Comfort Knowing She Will Be Watching Over You All Until You All Are Together Again...🙏💖✝️




---




debby tafoya

- March 19, 2020 Contact this person


Rest in peace Susie and prayers for the family.. She will live on in everyones heart who knew her...




---






Click to Enlarge