In Memoriam : Clyde Gould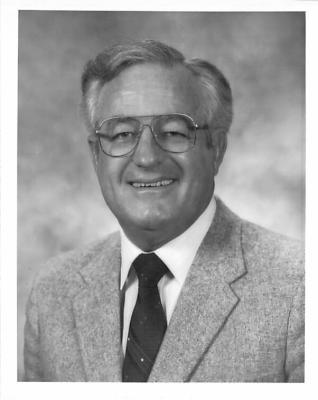 Clyde Ray Gould - age: 86
(January 04, 1934 to May 04, 2020 )
Resident of Visalia, California

Visitation Information:
A memorial service for Clyde R. Gould will be held on Wednesday, Aug. 5th at the Courthouse Gallery of Arts, 125 South "B" Street, Exeter, CA at 10:30 a.m. Refreshments will be provided. Please join us in honoring him.

Obituary:
Clyde R. Gould was born in 1934 to Bob & Fay Gould in Wingate, Texas. He attended schools in Texas and Exeter, California where he was active in football & baseball.
As a young man, Clyde enlisted in the U.S. Navy. Clyde was a paratrooper and made numerous jumps testing equipment for the Navy. He renewed his relationship with high school sweetheart Peggy McCool and they were married. Clyde served in the Navy as well as the Naval Reserves.
After his honorable discharge, Clyde joined the Stockton, CA police dept. and was promoted to Detective Sargent. He later moved his family to Lindsay, CA and joined the police dept. there. As Clyde kept the City of Lindsay safe he also grew oranges on his 21 acre citrus ranch.
After leaving the Lindsay Police Dept. Clyde ran for District 1 County Supervisor. Clyde was elected and served Tulare County as a County Supervisor until his retirement.
Clyde loved to golf and spent his spare time on the golf course.
Clyde passed away May 4th, 2020. He was preceded in death by his parents, Bob & Fay, his brother Weldon, and his sisters, Lois, Inez & Bobbi. He is survived by his daughter, Mindy French, his son Greg & wife Jamie, & son Jeff, 6 grandchildren and 7 great-grandchildren as well as his long-time companion Norma Landers.
A celebration of life honoring Clyde will be held at future time and date, to be announced. Condolences may be sent to the family at www.evansmillerguinnchapel.com. Services entrusted to Evans Miller Guinn Chapel.