In Memoriam : Dean Tisthammer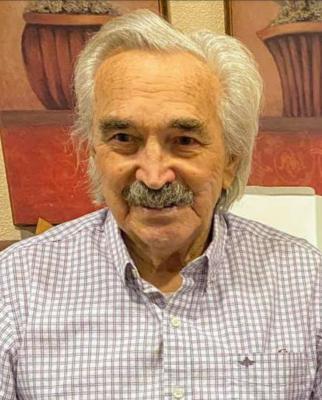 Dean Franklin Tisthammer - age: 86
(March 01, 1934 to May 15, 2020 )
Resident of Visalia, California

Visitation Information:
No Service

Obituary:
Dean Franklin Tisthammer, 86, of Visalia, California passed away peacefully with his wife of 65 years, Betty, by his side. Dean was born in Albion, Nebraska to Anna (Helm) Tisthammer and Martin Tisthammer on March 1, 1934. He graduated from Lindsay High School in California in the early 1950's. Dean was a talented salesman representing a number of successful companies such as Lindsay Packing House, Picture Tube Co., Zenith, and AgriSales. It was said that Dean, "could sell an ice cube to an Eskimo." He took great pride in his work and relationships with his customers. Dean and Betty also successfully ran a vineyard in Fresno for many years. Dean was the loving father to Debbie (Quinn) and Phillip Tisthammer (1956-2001) and leaves behind his grandchildren; Rayna, Josh, Myrna, Rhett and Kyle as well as his great-grandchildren whom he adored; Ethan, Tysie, Kenzlie, Mason, Axten, Brooklynn, Brynlie, Ellerie, Genevieve and Olin. He is also survived by his sister, Louise. Dean enjoyed sports, gambling, 49er football, motorcycles, Mexican food, and chocolate milkshakes. Dean was a charming, tall and handsome man. He will be greatly missed by those who knew and loved him. Service will be held at a later date. Condolences may be sent to the family at www.evansmillerguinnchapel.com. Services entrusted to Evans Miller Guinn Chapel.





---




Danny Friesen

- May 27, 2020 Contact this person


So sorry to read about Dean's passing in the newspaper. I always enjoyed running into Dean in town, we always had a story or a memory about Little League when Dean was our coach (City Champs)! I have a lot of special memories going back over 50 years including ping pong at the Dartmouth house, Disneyland trip won through the Fresno Bee with Philip, and working with Philip at Alpha Beta and many, many more. My thoughts and prayers are with you and your family, Danny Friesen




---