In Memoriam : Dorothy Copenhaver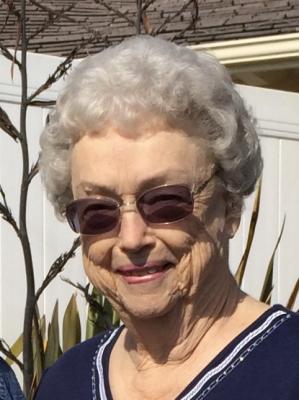 Dorothy Evelyn Copenhaver - age: 88
(July 07, 1931 to June 26, 2020 )
Resident of Pismo Beach, California

Visitation Information:
Private Family services will be held at the Exeter District Cemetery.

Obituary:
Visalia educator & Central Coast retiree, Dorothy (Chatten) Copenhaver, passed away at her home in Pismo Beach, CA on Friday, June 26, 2020. She was 88 years old. Dorothy was born on July 7, 1931 in Visalia, CA to Meryl & Velma Chatten. Dorothy attended Elbow School, graduated from Visalia Union High School in 1948. She attended San Jose State University where she earned her bachelor's degree and teaching credential. She married Elbert R. "Cope" Copenhaver and they established a home/ranch in Exeter, CA where they farmed Thompson grapes. Dorothy taught at Elbow Creek Elementary School, where she retired after 30 plus years. She was also the right hand to "Cope" both on the ranch and with their other passion, photography.
Dorothy was proceeded in death by her brothers, Rayford Chatten and Thomas Chatten; her parents, Meryl and Velma (Edmiston) Chatten; and her brother-in-law, Gerald Lang. She was also proceeded in death by the love of her life, Elbert R. "Cope" Copenhaver. He's been waiting 40 years for their reunion.
She is survived by her sister, Earlene Lang; niece, Lori-Anne Lang; nephews, Thomas Lang (Leann), & Jeffry Lang (Jamie). She also has 2 great nephews, Jared Lang (Cierra), & Nicholas Lang (Katelyn), 2 great nieces, Taylor Lang and Alyssa Lang, and 2 great, great nephews, Briggs Lang and Austin Lang.
The family would like to say a special thank you to the fabulous staff of Sweet Home California, private home care. It was because of your exceptional care that Dorothy was able to live independently for the last 14 months of her life at home, where she was happiest.
A private service will be held at a future date. Donations to honor Dorothy can be made to the American Lung Association @ www.lung.org. Condolences may be sent to the family at www.evansmillerguinnchapel.com. Services entrusted to Evans Miller Guinn Chapel.





---




Christie Hawks

- July 8, 2020 Contact this person


Dear Lang family, I am so sorry for your loss. I was a caregiver for Dorothy. I want you to know how lucky I feel to have been able to help her. Dorothy was a private, quiet, kind person. I hold fond memories of the time we spent together. We talked a lot and had some good laughs together. When I left her on 6/24 she was laughing and told me to "stay out of trouble on your days off". She was happy, that day, because she had her hair done. I pray that she celebrated a heavenly birthday with her husband, the love of her life. May the lovely Dorothy RIP 💕




---