In Memoriam : Cynthia Kyle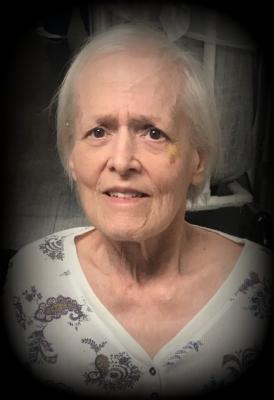 Cynthia Kyle - age: 75
(May 01, 1945 to June 28, 2020 )
Resident of Handford, California

Visitation Information:
A Graveside service will be held Tuesday, July 14, 2020 at 10:00 located at Exeter District Cemetery.

Obituary:
CYNTHIA MAY DAVIDSON KYLE
Daughter, Sister, Mother, Grandmother, Great Grandmother, Age 75

Cynthia May Davidson Kyle, born to Dave and Pat Davidson on May 1st, 1945 in West Covina, California. Cindy went through the Exeter school system, graduating from Exeter Union High School in 1963. She also earned an Associates in Arts degree from Fresno City College in 1981. She passed away Sunday, June 28th, 2020 in Hanford, California. She was a dedicated Special Education Teachers Aide, and worked with children with disabilities, primarily with United Cerebral Palsy of Central California and Easter Seals of Central California. Cindy was an avid artist, and she enjoyed painting, drawing, making holiday and gift cards. Several of her paintings were entered into the Fresno Fair, earning her multiple awards. She also attended Easterby Presbyterian Church of Fresno, and served as a deacon throughout her life. She was a strong prayer warrior, and dedicated her life, raising her children, and helping others.
She was preceded in death by her parents, Dave and Pat Davidson. She is survived by her brothers Steve Davidson from Fresno, California and Mark & Linda Davidson of Star, Idaho, her son Brian Kyle and his wife Penny from Hanford, California, her daughter, Karen Kyle from Fresno, California. She is also survived by 5 grandchildren, and 5 great grandchildren.
Services will be held at the Exeter District Cemetery in Exeter, California on Tuesday, July 14th at 10 a.m. Condolences may be sent to the family at www.evansmillerguinnchapel.com. Services entrusted to Evans Miller Guinn Chapel.





---




Linda Davidson

- July 7, 2020 Contact this person


You will remain forever in our hearts Cindy. Love and miss you!




---




Mark Davidson

- July 7, 2020 Contact this person


We know you are now free of any pain and illness. You are with mom and dad in a much better place. May you rest in peace. We love you and miss you!




---




Linda Davidson

- July 8, 2020 Contact this person


She is also survived by her niece Jackie Davidson and nephew Matt Davidson both of Visalia.




---




Penny Kyle

- July 8, 2020 Contact this person


Iím so glad that I met your most incredible son, Brian, whom loved me and my children as if they were his own. I will miss seeing your smile and kind heart but know that you are pain free and in a body restored. I love you so much and canít believe I will not see ya each week. Itís not a good bye itís a see you later because I know we will see ya again! I love you to the moon and back Cindy.




---




Penny Kyle

- July 8, 2020 Contact this person


Iím so glad that I met your most incredible son, Brian, whom loved me and my children as if they were his own. I will miss seeing your smile and kind heart but know that you are pain free and in a body restored. I love you so much and canít believe I will not see ya each week. Itís not a good bye itís a see you later because I know we will see ya again! I love you to the moon and back Cindy.




---