In Memoriam : Christine Cary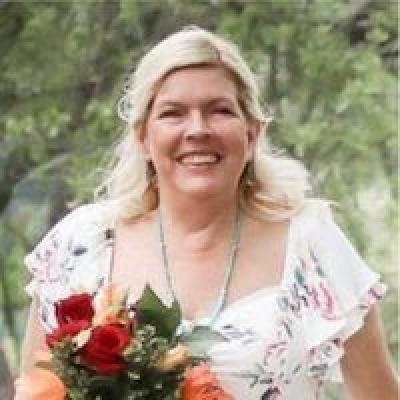 Christine Marie Cary - age: 58
(April 05, 1962 to July 21, 2020 )
Resident of Three Rivers, California

Visitation Information:
A Visitation will be held Thursday, July 30, 2020 from 2:00 - 6:00 pm located at Evans Miller Guinn Exeter Chapel. A Graveside Service will be held on Friday, July 31, 2020 at 10:00 am located at Three Rivers Cemetery.

Obituary:
Christine (Andrade) Cary of Three Rivers, Calif., died Wednesday, July 22, 2020, in Visalia due to complications from metastatic liver cancer. She was 58. A graveside service will be held Friday, July 31, at 10 a.m., at Three Rivers Cemetery. A celebration of life will be scheduled (date to be announced). Christine was born April 5, 1962, to Manuel and Mary Andrade of Three Rivers. The family resided at the Buckeye employee housing at Ash Mountain (Sequoia National Park) until moving to Three Rivers. She lived in Three Rivers off and on throughout her life. She was a graduate of Three Rivers Union School and Woodlake Union High School. She participated in 4H at TRUS and FFA, FHA, and sports at WUHS. In 1988, Christine and her daughter, Laurabelle, moved to Florida, residing there until 1999, when they returned to California. Christine worked at the Michael's Distribution Center in Jacksonville, Fla., and Lancaster, Calif., for over 10 years combined. She was a friendly face at the Sequoia National Park entrance station for three years and worked at Three Rivers Mercantile for three years. Most recently, she was self-employed as a vacation rental manager in Three Rivers. Christine was a former president of the Three Rivers Lions Club and was the Lions Team Roping chairperson. She was also a former president of the Woodlake High School Foundation, part of the Three Rivers Woman's Club's "Monday Crew" at The Thingerie, and vice president of the Tulare-Kings Chapter of California Women for Agriculture. In 2019, Christine married Malcolm Cary. In addition to her husband, Malcolm, Christine is survived by her daughter, Laurabelle Rice and husband Sean; grandsons Kort and Porter Rice; brother Tim Andrade and wife Sherri of San Luis Obispo, Calif.; a stepdaughter and three stepsons, all of Florida; her parents, Manuel and Mary Andrade of Three Rivers; her niece and nephew; and her dogs, Tater Tot, Leroy, and Sunshine.