In Memoriam : Marylee Diaz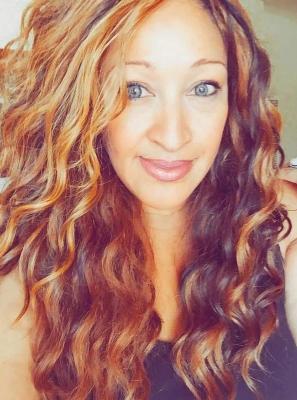 Marylee Lorraine Diaz - age: 45
(May 20, 1975 to November 08, 2020 )
Resident of Exeter, California

Visitation Information:
Marylee Lorraine Diaz, 45 of Exeter, CA passed away on Sunday, November 8, 2020 in Exeter, CA. A Time of Remembrance will be held Thursday, November 19, 2020 from 5:00 – 7:00 pm at Evans Miller Guinn Exeter Chapel. Condolences may be sent to the family at www.evansmillerguinnchapel.com. Services entrusted to Evans Miller Guinn Chapel.

Obituary:
It is with great sadness and heartache that the family of Marylee L. Diaz announces her passing. Marylee L. Diaz passed away peacefully on Sunday, November 8, 2020 surrounded by her loving family.
Marylee was born on May 2, 1975 in San Jose, CA to Lorraine and Francisco Garcia. She married her best friend and love John Diaz in 2005, in San Luis Obispo, CA and celebrated 15 years of marriage.
Marylee lived life to the fullest. Time spent with her family was precious to her and was a loving mother, enjoyed spending time with her children. She had a passion for running, photography, poetry and taking family trips to the coast.
Her loving and friendly nature allowed her to form long-lasting and nurturing friendships. She was always there to brighten the lives of others and her zest for life and positive spirit will always be a lasting inspiration for her family and friends. She will always be loved and adored by all who knew her.
Marylee was preceded in death by her parents, Lorraine and Francisco Garcia. She is survived by her husband, John Diaz; her loving sons, Diego J. Diaz and Joaquin E. Diaz; her sisters Rosa and Michelle Garcia; her brothers Francisco Garcia Jr. and Paul Garcia; numerous nieces & nephews and her extended family and friends.