In Memoriam : Robert Hanggi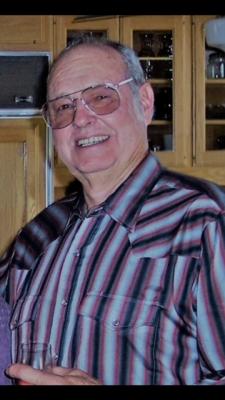 Robert Hershel Hanggi - age: 84
(January 05, 1936 to December 13, 2020 )
Resident of Springville, California

Visitation Information:
Graveside Services will be held on Tuesday, December 22, 2020 at 1:00 PM at the Three Rivers Cemetery.

Obituary:
Robert Herschel Hanggi (Bob) was born on January 5, 1936 in Porterville California to, Robert and Marcia Hanggi. He passed from this life on December 13, 2020, due to Cardiac Arrest, at Sierra View Hospital in Porterville.
Bob was raised in Visalia and Three Rivers and was the 5th generation of his family to reside in Three Rivers. He attended grammar school in Visalia, Three Rivers and a small, one room school house in Badger. He went to Woodlake High School where he was President of his Senior Class. In 1954 he placed third at State Finals in the Discus Throw and still holds the Discus record at Woodlake High. After High School he attended College of the Sequoias in Visalia before transferring to Fresno State. During his High School and College years, Bob worked summers in Sequoia National Park building trails in the backcountry. He loved hunting, fishing and packing stock into the mountains.
While finishing his education he married Barbara Wollenman. They moved back to Three Rivers, where they raised their family while growing Citrus and Olives in the Valley. Bob was a member of The Three Rivers Lions Club, The Three Rivers Travel Club, and played on the Village Market Men's Softball team. In his later life Bob moved to Springville where, following in his Dad's and Grandfather's footsteps, he lived and raised cattle on his family's ranch.
He is survived by his sons, Robert J. Hanggi (Esther) and John S. Hanggi (Kris) of Three Rivers, His daughter, Nicolette Gibler (Jerry) of Auberry and four grandchildren, Daniel Gibler, Courtney Hanggi, Jennifer Lawrence and Cassandra Pierro. He was preceded in death by a granddaughter, Gwendolyn Cone.
A Graveside services will be held Tuesday, December 22, 2020 at 1:00 pm located at Three Rivers Cemetery. Condolences may be sent to the family at www.evansmillerguinnchapel.com or Tulare County Obituaries at https://www.facebook.com/groups/2072945459676292. Services entrusted to Evans Miller Guinn Chapel.





---




Linda Sampietro

- December 25, 2020 Contact this person


Esther- Thinking of you during this difficult time and my prayers are for you and your husband and family. May the spirit of God comfort you all with love to heal your grieving hearts.




---