In Memoriam : Leo Havner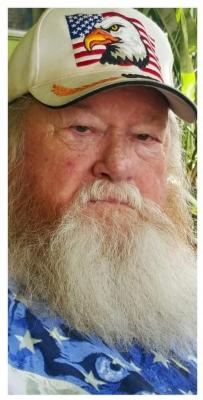 Leo Henry Havner - age: 80
(May 03, 1940 to December 24, 2020 )
Resident of Exeter, California

Visitation Information:
A Visitation will be held Monday, January 4, 2020 from 2:00-6:00 pm located at Evans Miller Guinn Exeter Chapel. A Graveside service will be held Tuesday, January 5, 2020 at 10:00 am located at Exeter District Cemetery.

Obituary:
Leo Henry Havner passed away in his home on December 24. He was born on May 3, 1940 in Mentone, Alabama. Havner moved to California and he held various jobs in the agricultural field. The family eventually moved to Pepper Street in Farmersville where they settled into a home and had the Kyle family as next-door neighbors. This is where he met the love of his life Loretta. They were married on August 15, 1960 and shared 60 years together. Havner was active in the city of Farmersville. He coached a women's slow pitch softball team several years. He was also a Little League coach for many years and coached a lot of the City's youth. Havner also served on the city council and was the mayor of Farmersville from 1973-1974. In 1980 Havner moved to Exeter and started a successful construction business with his brother Clifford Havner. He worked at Havner Brothers Construction until he retired. He was a Los Angeles Dodgers and Rams fan. He was also an avid fisherman with many of his great catches mounted and placed on the walls of his home to awe guests. Havner was preceded in death by his wife Loretta who passed away 3 months prior. He was lost without her and many feel he could not bear the thought of a Christmas without her. He was also preceded in death by his parents John and Cora Mae and his brothers Wayne and Marshal. He is survived by his daughters Crystal Havner, Penny Van Fossen (Eric) and Dolores West (Abel); brother Clifford Havner (Shirley); sister Millie Willis, sister-in-law Debbie Havner; sister-in-law Barbara Thompson (Wes); grandchildren Holly Hunter, Kaytlyn Boling, Diane Boling and Ian Boling and several nieces and nephews. A Visitation will be held Monday, January 4, 2021 from 2:00 - 6:00pm located at Evans Miller Guinn Exeter Chapel. A Graveside services will be held on Tuesday, January 5, 2021 at 10:00am at the Exeter District Cemetery. In lieu of flowers the family is asking that donations be made to Reach Out Village Ministries www.reachoutvillageministries.org Condolences may be sent to the family at www.evansmillerguinnchapel.com or Tulare County Obituaries at https://www.facebook.com/groups/2072945459676292. Services entrusted to Evans Miller Guinn Chapel.