In Memoriam : Alice Kyle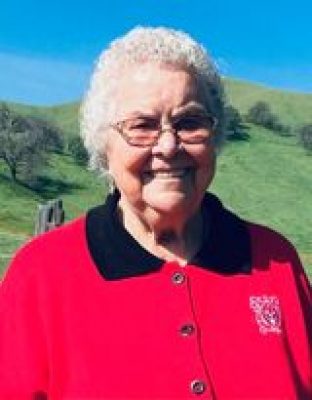 Alice Lorene Kyle - age: 91
(March 29, 1929 to December 26, 2020 )
Resident of Farmersville, California

Visitation Information:
A Visitation will be held Thursday, January 7, 2020 from 2:00-6:00 pm located at Evans Miller Guinn Exeter Chapel. A Graveside service will be held Friday, January 8, 2020 at 10:00 am located at Exeter District Cemetery

Obituary:
Alice Lorene Kyle born on March 29, 1929 to Preston and Olie Godwin in Mt. Pine Arkansas has passed away. Lorene as her family called her, married the love of her life Claude Kyle on 12/26/1946 and joined him on their 74th wedding anniversary in heaven on December 26,2020 at her home surrounded by loved ones.
Lorene is preceded in death by her husband Claude Kyle and two of her sons Larry Glenn Kyle and Lonnie Ray Kyle as well as her great granddaughter Zylee Holzschuh.
She is survived by her son Wayne David Kyle and wife Lucille of Ivanhoe, her son Rowdy Dean Kyle and wife Vickey, Son Bruce Leon Kyle and wife Lori all of Exeter. Her sisters Evelyn Murders, Edith McConner, Florence (Tincy ) Jackson all of Mountain Pine Arkansas and Linda Rowton of Okolona Arkansas
Lorene loved her babies and leaves behind 13 grandchildren, 23 great grandchildren, and 3 great-great grandbabies.
She will be greatly missed by her loved ones and friends. We will love her in life and death for Eternity. Rest in Peace till we see you again love from all the family.


Click Here for Video