In Memoriam : Delores England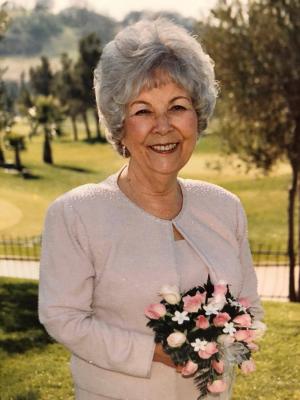 Delores "Dode" England - age: 89
(March 05, 1931 to December 28, 2020 )
Resident of Visalia, California

Visitation Information:
A Graveside service will be held Friday, January 8, 2021 at 2:00pm located at Exeter District Cemetery.

Obituary:
Dode was born in Huntington Park, CA on March 5, 1931 to Elmer and Bonnie Ballinger. She was the youngest of their 11 children. She moved several times during her childhood eventually settling in Visalia, CA with her mother and attended Visalia Union High School. In Visalia she met and married Garland England on September 2, 1947. Throughout their marriage they lived in several California locations as well as in Washington then settled in Exeter, CA in 1964. Dode moved to Visalia in 2015 where she resided until her passing.
Dode worked as a lab technician for Tulare Dairy Herd Improvement for over 25 years. She was a faithful member of the Church of Christ since she was 16 years old, most recently attending the Church of Christ at Easton, CA.
She is survived by her children Cheryl Lane, Rick England(Gaylene) and Donna Little(AC), 11 grandchildren, 20 great grandchildren and her very dear friend Tillie Williams. She is predeceased by her husband Garland, daughter Bonnie, son Donald and grandson Jacob as well as all of her siblings.