In Memoriam : Richard Joy Sr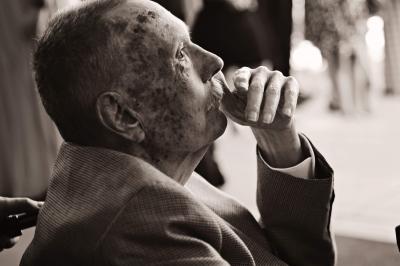 Richard Nelson Joy Sr - age: 84
(October 09, 1936 to January 11, 2021 )
Resident of Exeter, California

Visitation Information:
A Graveside service will be held on Wednesday, January 20, 2021 at 2:00 pm located at Exeter District Cemetery.

Obituary:
Richard Nelson Joy Sr. of Exeter, CA, passed away on January 11, 2021 at the age of 84, in Visalia, CA with his family by his side. Richard, whose friends called him Dick, will be greatly missed by all who knew him. Anyone who met Richard loved him as he was a kind and generous man who would help anyone who needed it. He made others happy by his contagious sense of humor.

Richard was born in Wilmar, CA to Homer Joy and Lola Jacobson on October 9, 1936. He attended Ynez Grammar School and graduated from Mark Keppel High School in Alhambra, CA. He married his sweetheart Germaine (Gerry) Daschel on September 23, 1955.

Richard worked for Southern California Gas Co. for over 40 years. In 1973 they moved from Covina, CA to Visalia, CA where Richard and Gerry raised their 4 children.

One of Richard's favorite things to do was play sports. He was an incredible athlete. As a teenager, he and his friends rowed a small row boat all the way from the Port of Los Angeles to Catalina Island. As an adult he played city and church basketball as well as slow pitch softball until the age of 75. He also coached youth sports later in his life. One of his greatest legacies was teaching his children and grandchildren to play baseball and basketball and sharing his love for sports. Richard was always making others laugh and had a zest for life.

Richard was a member of The Church of Jesus Christ of Latter-Day Saints, in which he served faithfully in various capacities. He also served honorably in the National Guard as a young man.

Richard was preceded in death by wife of 59 years Germaine (Gerry) Joy, his parents Homer and Lola Joy and his granddaughters Emily and Hillary.

He is survived by his brother Ned & Frannie Joy of Arcadia, CA. His sister in-law, Sandy Daschel of Tulare, CA. His children Rick & Nadine Joy of Exeter, CA, Diann & Robert Matlick of Visalia, CA, Michael & Carol Joy of Visalia, CA, Karen & Mike Bettencourt of Exeter, CA; and 16 grandchildren and 9 great-grandchildren and many nieces and nephews who will miss him tremendously.

On Wednesday January 20th the family will hold a graveside memorial at Exeter cemetery at 2pm.

Alma 40:12
And then shall it come to pass, that the spirits of those who are righteous are received into a state of happiness, which is called paradise, a state of rest, a state of peace, where they shall rest from all their troubles and from all care, and sorrow.

Condolences may be sent to the family at www.evansmillerguinnchapel.com or Tulare County Obituaries at https://www.facebook.com/groups/2072945459676292. Services entrusted to Evans Miller Guinn Chapel.