In Memoriam : Elbert Terry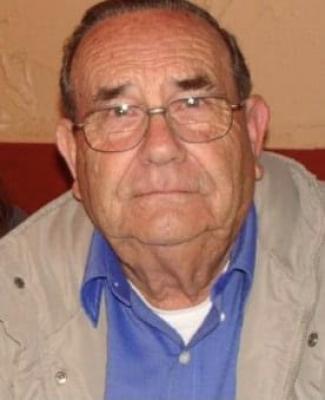 Elbert Arthur Terry - age: 89
(June 20, 1931 to March 16, 2021 )
Resident of Visalia, California

Visitation Information:
A Graveside service will be held Friday, March 26, 2021 at 2:00 pm at the Exeter District Cemetery.

Obituary:
Elbert Arthur Terry, better known as Sonny, was born on June 20th, 1931 in Hot Springs Arkansas to Arthur Elbert Terry and Mary Elizabeth Terry. Sonny passed away on March 16th, 2021 on his family's land in Visalia, CA.

He was preceded in death by his wife, Opal Terry of 67 years, granddaughter Alisha Burns, and great grandson Luke Burns. He also survived all of his siblings. Sonny is survived by daughter Barbara Terry, grandson Donnie Burns, great grandchildren Dakota Burns Romans, Levi Burns, Logan and Tracy Phillips, Lance Fishel and many extended family members and friends.

Sonny spent his early childhood in Arkansas and later moved to Visalia in 1941 with his family where they established Terryville Tent camps. In 1949, he joined the Army and served three years in Korea. When he returned from war, he married Opal in 1953. They soon had one daughter, Barbara Terry.

Sonny went on to become a successful entrepreneur. He was a barber in Exeter for many years, owned and operated Terry's TV in Visalia, owned and operated a second hand store, and owned and operated a poultry farm. He eventually retired and volunteered for the Visalia Gleaners for 17 years. He was truly a hard working man until he was no longer able to do so.

Aside from working, Sonny had many other passions such as hunting, fishing and music, specifically the guitar. He was also in a band for quite some time.

He was a kind, humble, well rounded man. Raised and passed in Terryville, his family's land.

Graveside services will be held at the Exeter District Cemetery on Friday March 26th at 2PM. Bereavement lunch to follow.
Condolences may be sent to the family at www.evansmillerguinnchapel.com or Tulare County Obituaries at https://www.facebook.com/groups/2072945459676292. Services entrusted to Evans Miller Guinn Chapel.