In Memoriam : Donald Wilson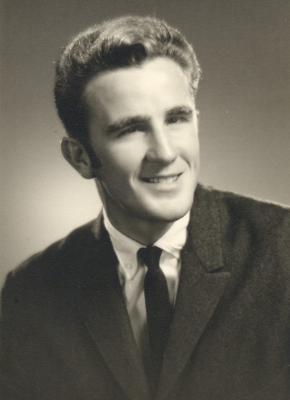 Donald Willis Wilson - age: 65
(July 04, 1945 to July 27, 2010 )
Resident of Woodlake, California

Visitation Information:
Funeral Services will be held on Tuesday, August 3, 2010 at 10:00 am at the Presbyterian Church of Woodlake, 600 West Narajo Blvd, Woodlake CA. Burial will follow at the Woodlake District Cemetery.

Obituary:
Donald was born on July 4, 1945 in Woodlake CA to Woodrow and Violet (Atchison) Wilson. He attended schools in Woodlake, Ducor and graduated from Porterville High School. He worked for Glendale Adventist Hospital for 44 years as a Pharmacist Technician. One of his greatest loves was fishing. Donald is survived by three sisters, Rose Marckstadt of Visalia, Mary Blue of Tehachapi, and June Quilter of Seattle WA. He is also survived by numerous nieces and nephews.





---




Katy Atchison Gifford

- August 3, 2010 Contact this person


To all of our beloved family in California we send our love and prayers to you. We love all of you and we fell your loss. Donnie was very special to all of us as all of you are. Just knowing him was a blessing. Please know we are there wth you in our thoughts and prayers. Love Katy, Nettie, Vada, Emmalyn, Ruth, Lonnie and families.




---