In Memoriam : Rick Green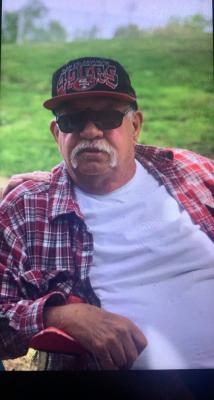 Rick Darrell Green - age: 71
(November 14, 1949 to August 29, 2021 )
Resident of Farmersville, California

Visitation Information:
A vistiation will be held on Saturday, 9/11/2021 from 4:00 to 7:00 PM at Evans Miller Guinn Chapel

Obituary:
Rick was born on November 14, 1949 to George Darrell and Mary Jean (Pike) Green in Tulare CA. He passed away on August 29, 2021 in Visalia CA at the age of 71. He worked as a forklift driver for many years. Rick is survived by his wife Anna Barton, three sisters Carla Royston of Visalia, Trina Marriott of Visalia, and Cindy Nava of Tulare County. He is also survived by his Grandson Eric Barton Jr. and Granddaughter Mayjane Sanchez both of Farmersville, as well as numerous nieces and nephews.