In Memoriam : Daniel Hamilton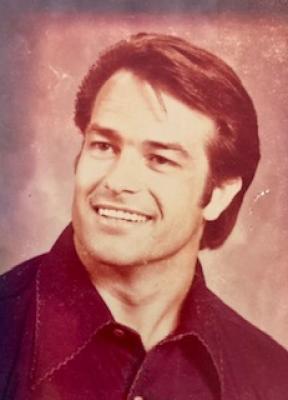 Daniel Wesley Hamilton - age: 78
(September 09, 1943 to August 17, 2022 )
Resident of Exeter, California

Visitation Information:
Celebration of Life Service held 2:00 pm on September 10, 2022 Exeter Church of God, 246 Chestnut Ave, Exeter, CA 93221

Obituary:
Daniel Wesley Hamilton, of Exeter, CA passed away in a car accident at the age of 78 on August 17, 2022. His family knows him as Dan or Danny. To his many friends and colleagues, he is Wes. Danny was born on September 9, 1943 in San Francisco, CA. He was the second of three children born to Troy and Florence Hamilton. Being the son of a Naval Officer, he lived in various places throughout his childhood. Dan attended elementary school in New York City and became a devoted lifelong fan of the New York Yankees. The family eventually settled in Anaheim, CA where he attended Anaheim High School. In 1960, he enlisted in the Navy where he served as a hospital Corpsman in San Diego and was honorably discharged in 1966. Shortly after his military service he met the love of his life, Cheryl Denise Morris, and were married on May 7, 1966, in Mexico and made it "legal in the eyes of the state" in Anaheim on September 6, 1966. Their three sons (Eric, Bryan, and Jayson) were born between the years of 1967-1970 as Dan worked and put himself through law school. He attended Fullerton City College in 1967 followed by Western State University of Law Fullerton in 1968. Wes passed the state bar on his first attempt in 1972 and opened his first law practice at the age of 29. In 1977 he left the city and moved his young family to Salem, Oregon where he enjoyed raising his boys on 80 acres of woods, the Bible, horses, hunting, camping, baseball, and fitness. There he discovered his love for living in the country and riding horses. He would often throw on his parka and hat, saddle up his horse, and go for rides in the middle of rainstorms. He coached baseball, was a member of a saddle club, and enjoyed playing Pinochle and Acquire with Cheryl and friends every Friday night. He took over a law practice in downtown Salem and eventually ran his own office until 1986. After Eric and Bryan graduated from high school and joined the military, Dan, Cheryl, and Jayson moved back to California and settled in Exeter (Lindcove), opening a private practice on "E" Street. From 1988 until 1996, Wes worked as a Public Defender where he became known for his tenacious defense of his clients, vintage suits, cowboy boots, "God talk", and considered his countless parking tickets as a "business expense". Wes held a deep conviction that his work as a defense attorney was a mission field for those in need of fair representation and more importantly gave him the opportunity to share the life-changing power of Christ Jesus. He continued to practice law and share his faith until the day of his passing. Danny's faith, family, and friends were the most important parts of his life. He enjoyed nothing more than encouraging people in their faith in Christ. There was not a conversation he had that would not eventually point someone to Jesus (including telemarketers and customer service representatives). He always had time for a conversation or phone call. He loved gospel and classic country music, going to Las Vegas (where he attended several Elvis concerts in the 1970's), and spending time with his family. In recent years, Danny considered himself a missionary to the millennial generation and loved to point out that he was well past "his expiration date" as he continued to treat blood cancer with nutrition, and lots of prayer. Daniel is survived by his brother Richard and JoAnn Hamilton of Taylors, South Carolina, sons Eric Hamilton of Tulare, Bryan and Christie Hamilton of Rocklin, and Jayson and Rene Hamilton of Visalia, three grandchildren Emillia, Allice, and Theodore. He was preceded in death by his wife Cheryl, his sister Dana Hamilton, and parents.





---




Leslie Povalitis

- September 5, 2022 Contact this person


I met Wes right after he joined the Public Defender's office. Our offices were right next to each other. For me, a newly licensed attorney at that time, he was a great mentor and cheerleader. I learned a lot from his example of zealous advocacy and never-ending belief that there was good in everyone. After we both left the office, we still spoke frequently and often worked together on cases. His counsel and friendship was a great gift to me when I lost my husband 3 years ago even when I didn't want to hear it. All my love and sympathy to his family who I know he loved and cherished dearly. I will miss him.




---