In Memoriam : Betty Dennis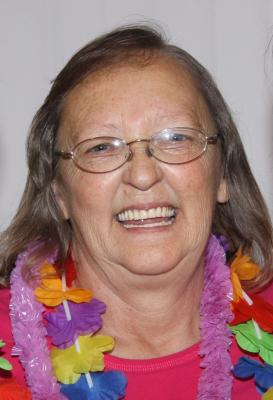 Betty A. Dennis - age: 57
(December 05, 1952 to October 27, 2010 )
Resident of Exeter, California

Visitation Information:
Visitation will be Saturday Oct 30th, 2010 12pm to 5pm at Evans Miller Guinn Exeter Chapel with services on Monday Nov. 1st, 2010 at 10am at Evans Miller Guinn Chapel following with graveside. There will be a celebration of life at her daughter Carol's house in Visalia following services.

Obituary:
Betty Alene Dennis an Exeter resident passed away on Oct 27th, 2010 in Visalia, Ca at the age of 57. She was born Dec. 5th, 1957 in Exeter, Ca to Vernon and Lorene Reser. Betty worked as a packer and grader in the Exeter area.
She is survived by her daughter Carol & husband James McKee of Visalia, Ca and son Dewayne and wife Desiree Dennis of Tonopah, NV. Also grandchildren Whitney and husband Christopher Davis of Tulare, Ca, Ashley McKee and boyfriend Thomas Davis, JJ and Jason McKee of Visalia, Ca and Kyle, Victoria and Bethany Dennis of Tonopah, NV. Two great grandchildren, twins, Kyliee and CJ Davis of Tulare, Ca.
Betty also had a wonderful companion that she loved dearly, her dog Zoe.
Brothers Herbert and wife Lynne Reser, Dean and wife Judy Reser, and Bobby Reser of Mt Grove, MO. Howard and wife Brenda Reser of Exeter, CA. Curtis and wife Nellie Reser of Visalia, CA. Sister Donna and husband Larry Bonds of Exeter, CA. Sister in Laws Lola Reser of Exeter, CA and Carolyn Deffenbaugh of Lindsay, CA and many other relatives. She was preceded in death by her parents and 6 siblings.





---




Teri Thompson

- November 3, 2010 Contact this person


Best Friend and Cousin.........As Always you are in my Heart Betty, forever and Always,Teri I am always here if you need me Carol,Dwayne, Any of the Family, Please don't hesitate if you need anything.




---