In Memoriam : Helen Walter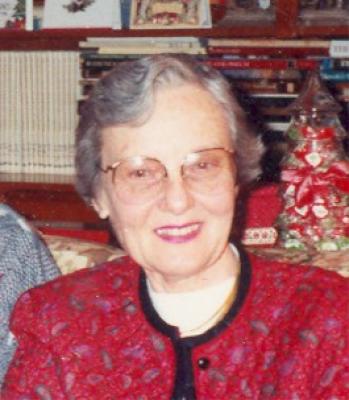 Helen Patricia Walter - age: 83
(September 30, 1927 to December 10, 2010 )
Resident of Exeter, California

Visitation Information:
Funeral Services will be held on Friday, December 17, 2010 at 2:00 PM at Evans Miller Guinn Exeter Chapel. Burial will be private.

Obituary:
Pat was born to Helen Josephine (Wright) and Harry John Henry in Fresno CA on September 27, 1927. She attended schools there graduating from Fresno High School, Class of 1945 and Fresno State College, 1945-1949 with a teaching degree following in her parents footsteps. She married Robert "Bob" Walter in 1951 in Fresno and they moved to Visalia. The following year they moved to Exeter. As a young woman, Pat enjoyed horseback riding, swimming and hiking at Huntington Lake where her parents had built a cabin in 1931. After marriage she enjoyed traveling with her family on many wonderful trips; out of state and out of the country. Her favorite destinations were Huntington Lake and the California Coast.
Pat is survived by her husband, Robert "Bob" Walter, one son Calvin "Cal" R. Walter, one daughter Katherine "Kay" L. Soares and her significant other Lynn Sabbatini, one brother William H. Henry and His wife Lois Henry and their daughters Michelle and Suzanne Henry, Sister in Law and Brother in Law Helen and Donald Pinkham. She is also survived by several nieces and nephews.