In Memoriam : Deborah Williams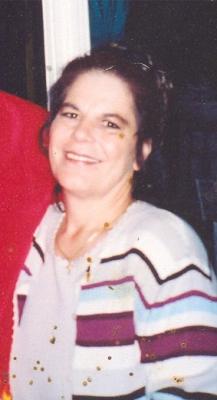 Deborah Ann Williams - age: 57
(June 07, 1953 to January 11, 2011 )
Resident of Farmersville, California

Visitation Information:
Memorial Services will be held on Saturday, January 15, 2011 at 5:00 PM at the Calvary Worship Center, near the corner of Lovers Lane and Caldwell in Visalia.

Obituary:
Deborah Ann Williams, 57, of Visalia passed away Tuesday, January 11, 2011. She was born June 7, 1953 to Doyle and Wilma Hager. She is survived by her husband of 40 years Larry Williams and five children; Larry Hager, Gary Williams, Edmond and Angela Williams, Crystal and Daniel Martinez, and Chandera Williams; 19 grandchildren and 2 great grandchildren. She will always be known as "Mama Deb." She was a member of a large family and will be greatly missed by all.





---




Kay Best

- January 13, 2011 Contact this person


Larry, Just wanted to let you know I'll be here for you if you need me in the days to come. Debbie was my sis for almost 41 years, sure gonna miss her. I Love You brother.........Kay




---




Carrie Walker

- January 13, 2011 Contact this person


Uncle Larry, just want to let u know that I love u very much and anything u or any if the kids need I'll be here! Aunt deb I will miss very very much, and I'll always keep her in my heart and keep the monitors we had, especially when we were all at Grammys playing cards for quarters :) I love u guys!




---




Tasha Moler

- January 14, 2011 Contact this person


My heart goes out to all the family and friends i will keep u all in my prayers.




---






Click to Enlarge