In Memoriam : Dorris Regehr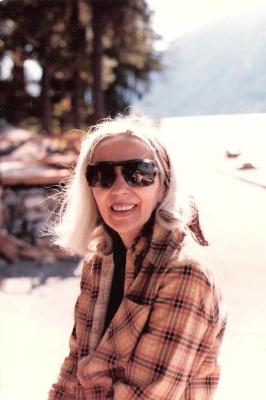 Dorris K. "Moody" Regehr - age: 85
(July 07, 1925 to January 24, 2011 )
Resident of Exeter, California

Visitation Information:
Graveside Funeral Services will be held on Monday, January 31, 2011 at 10:00 AM at the Exeter District Cemetery.

Obituary:
Dorris K. (Moody) Regehr was born to Roy E. and Ola Moody on August 7, 1925. Dorris grew up on an apple orchard on the Columbia River in Entiat Washington. After High School, Dorris pursued a lifetime as an artist and in the field of architecture. As head of the drafting department of HUD/OEO Self Help Enterprises, she supervised the design and remitting for thousand of single family homes in 7 counties in the San Joaquin Valley in California. As a member of the Drafting/Design Team at Kahneer AMAX Enterprises INC in Visalia, Dorris designed storefront window systems for major commercial and government buildings. As a member of Regehr and Associates/Architect, she participated in the historic renovation of Downtown Olympia Washington as well as 10 years of significant architectural projects in Thurston County.
Dorris dedicated her life to art, invention and design of clothing and consumer products, architecture and her family.
Dorris passed away on January 24, 2011 leaving behind her sister, Amy Bell, her sons Brian and Sydney Regehr and their families.