In Memoriam : Patricia Hicks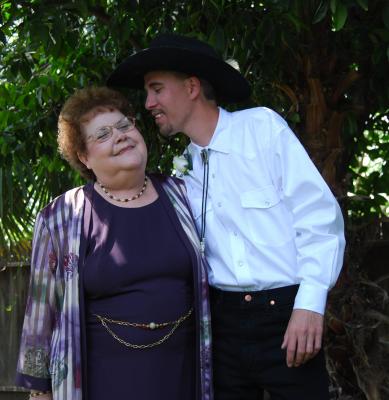 Patricia Ann Hicks - age: 62
(March 21, 1949 to June 08, 2011 )
Resident of Farmersville, California

Visitation Information:
Visitation will be held on Monday, June 13, 2011 from 2:00 to 6:00 PM at Evans Miller Guinn Chapel. Funeral Services will be held on Tuesday, June 14, 2011 at 2:00 PM in the Chapel. Burial will follow at the Exeter District Cemetery.

Obituary:
Patricia Ann Hicks passed away June 8, 2011 in Visalia, CA after a long battle with COPD.
Patricia was born in Muskogee, OK March 21, 1949 to Hazel and Johnny Stevens; she was one of six children. When Patricia was young they moved to Farmersville, CA where Patricia met and fell in love with JR Hicks. In 1965 Patricia and JR were married in Farmersville at Patricia's mothers home when Patricia was just 16 years of age. After 9 years of marriage Patricia had her first son in 1972, Chuck Hicks, and 8 years later in 1981 she had her second son Erin Hicks.
Patricia enjoyed spending time outdoors with her family camping, fishing and going on their house boat. She loved spending time with friends and family even if it was just sitting around the house and visiting. She attended church on a regular basis at Farmersville Free Will Baptist that is when her NASCAR wasn't on. She loved the #24 Jeff Gordon.
Patricia had two grandchildren Destiny and Dustin Hicks and another grandson due in August. She also had four step great-grandchildren; Lisa, Holly, Chrissie, and Alicia.
Patricia is survived by one brother, Wanie Stevens, one sister Paulette Hambee, two sons Chuck and Erin Hicks, his wife Alicia Hicks and two grandchildren Destiny and Dustin Hicks. Patricia is preceded in death by her husband JR Hicks, her mother Hazel Stevens, her father Johnny Stevens, her brothers Robert Stevens, Ray Stevens, and Junior Stevens.