In Memoriam : Claudine Windham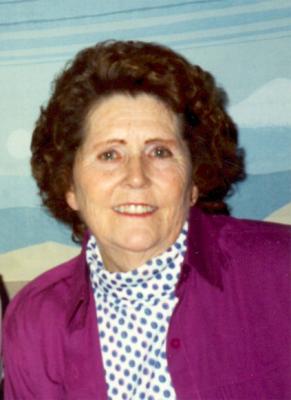 Claudine - Windham - age: 88
(May 19, 1923 to June 10, 2011 )
Resident of Farmersville, California

Visitation Information:
Memorial Services will be held at Calvary Worship Center on Friday, June 24, 2011 at 6:00 PM with Pastor Jim Wiley officicating.

Obituary:
Claudine Windham of Farmersville was born May 19, 1923 near Norman, OK to James William and Josephine Byrum Whisenhunt and passed away June 10, 2011. She was the youngest of eight children. She married Albert Windham in 1941 and they shared an incredible 70 years of marriage. They had two sons, Jerry (Exeter, CA) and Glen (Shidler, OK). She was a seamstress for over 50 years, many of those working with her husband in upholstering shops. She also worked faithfully in a number of ministries throughout her life and was responsible for bringing quite a few people to the Lord. Working in the food ministries gave her great pleasure and she was well known for always helping someone out. She loved spending her time praying, reading her bible and eating her favorite food, "chicken." She loved God, her family and could tell a good joke with the best of them. She also loved to travel and was jokingly said to have gypsy blood. She was known by many as Grandma and she had a great way of making you feel loved and cared for. Grandma was dearly loved by all who knew her and though we mourn losing her presence her with us we are comforted to know she has been welcomed with joy into the presence of the Lord.
Grandma was preceded in death by her parents, all of her siblings and her granddaughter Teri. She is survived by husband, two sons, seven grandchildren, five great-grandchildren, a great-great-grandson (due in August) and several step-great-grandchildren. Also surviving are two daughters-in-law and her caregiver Linda. We love and miss you Grandma and we will for sure see you again.