In Memoriam : Bobbie Rogers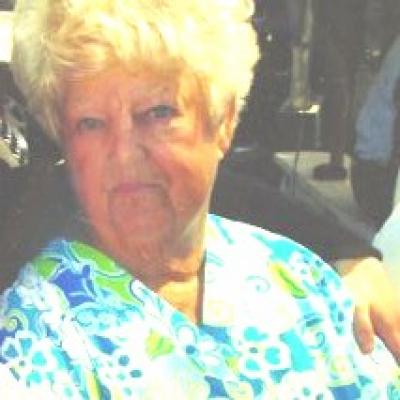 Bobbie J. Rogers - age: 82
(July 06, 1928 to June 12, 2011 )
Resident of Exeter, California

Visitation Information:
Private services will be held at the Exeter Cemetery.

Obituary:
Bobbie J. Rogers age 82 of Exeter, Ca passed away peacefully on Sunday, June 12, 2011 at Redwood Springs Medical Center with her grand-daughter by her side.

Bobbie was born on July 6th, 1928 in Lubbock, TX to Troy and Rose (Reynolds) McGee. She came to California in the 1930's where she attended Exeter Schools graduating from Exeter Union High School with the class of 1945. Bobbie is survived by her husband Fred Rogers who she married on September 16th in 1972. Together the enjoyed traveling to various Peddler's Market's within California. Their love for traveling, people, and antiques soon inspired them and became their business for the next 35 years as dealers at various Swap Meets.

Bobbie was a devoted wife, loving mother, and proud grandmother. She loved her family and friends and had a giving heart. Bobbie had a great sense of humor and always loved hearing a good joke or sharing one. In her younger years, she enjoyed good music and loved to dance the "jitter-bug". Bobbie loved to collect hats, costume jewerly, and cookbooks. She enjoyed wearing big, bright hats and was always easy to spot in a crowd with her warm smile and big blue eyes. Bobbie was one of the most kind-hearted people around and she will be greatly missed by those who knew and loved her. Although she was not an active member of a church, Bobbie had a deep love for her Lord and Savior Jesus Christ.

Bobbie was preceeded in death by her parents Troy and Rose McGee; her brother, Bill McGee; sons Paul (Skip) Toole and David Toole. She is survived by her husband Fred Rogers of Exeter; son Michael Toole of Porterville, and grand-daughter Melissa Breshears and husband Keith of Visalia.

The famliy would like to thank both the staff at Redwood Springs Medical Center and Optimal Hospice for the remarkable, loving care she received in her final days.