In Memoriam : Jeanne Savage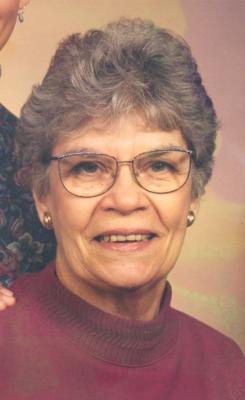 Jeanne Savage - age: 82
(August 02, 1929 to December 29, 2011 )
Resident of Dinuba, Formaly Of Exeter, California

Visitation Information:
Graveside services will be held on Wednesday, January 4, 2012 at 11:00 am in the Visalia District Cemetery.

Obituary:
D.JEANNE SAVAGE
REGISTERED NURSE


Jeanne Savage, age 82, lost her 16 year battle with Alzheimer's disease Wed. December 29, 2011. Jeanne was born Aug 2, 1929 to Marian and Stephen Glenn in Ripley Tennessee and lived most of her life in Ohio. After graduating from Bethesda School of Nursing in the late 40's, Jeanne and several of her nursing friends decided to move to California and start new adventures. She worked in Santa Monica for several years before working at the Hospital at Lodgepole, in Sequoia National Park. She worked there during the summers and worked at Exeter hospital during the winter months. In 1957, Jeanne bought her first car ….and married the salesman, Jack Savage, 2 years later. In 1961, their one and only child, Jennifer Ann was born.
Jeanne was very passionate about nursing. She loved to mentor and teach young nurses or anyone interested in the medical field. She worked as a surgical nurse, a Asst Nursing Director, Medical and Utilization review nurse, Peer Review organizations; Fraud, waste and abuse of Medicare and a drug and alcohol rehab facility. Her most diverse job was working at Stanford Hospital while her daughter Jennifer, was attending nursing school at SFSU. At Stanford, Jeanne worked in areas varying from eating disorders, sports medicine to sex change operations. She also had a small antique shop that she worked in on weekends. Jeanne moved to Indiana in 1984 and lived there until relocating to California in 1995 when her battle with Alzheimer's began.
Jeanne is survived by her daughter Jennifer Cawley and husband Tim, grand puppies Jack, Henry and Lois all of Visalia; Sister Betty Heyman of Ft Wayne , IN. ; Brother David Glenn ,Wife Peggy and son Brandon of Fishers, IN; niece Nancy Heyman and Rey of Fort Wayne, IN; Niece Susan Whinnery and husband Dana and their 5 children( Patrick, Kevin, Erin, Cara and Ryan) Of Farmington Hills, MI;
Mom, you were such an inspiration to me and so many people. You fought your disease directly and bravely. Thank you for being the best mom ever!! I wish you smooth sailing and peace on your new adventure!
Many thanks to all the staff at New Covenant Care Center of Dinuba, where momma was a resident for the last 14 years. The care and respect she was given was second to none!





---




Jennifer Cawley

- December 30, 2011 Contact this person


Dear mom, I hope you are happy and having fun in heaven! I'm sure you were greeted by many old friends and family! I will miss you every day, but have great memories of us together....and am glad that ol AL(heimers) can't hurt you any more . Love, your jenny




---




Jennifer Cawley

- January 1, 2012 Contact this person


Hi Mom, missing you today. Picked up all of your clothes yesterday and it was hard to beleive I wouldn't see you in your bed or in your chair scooting around! Some old lady was trying to help me find your clothes.....Sally was having a fit because she was in the closet!! A cat fight ensued.....I layed in your bed and watched them ....laughing.....knowing they will forget it all in a matter of minutes! Love you SOOOOOO much.. Jeanne, jeanne my jelly bean




---




Kathy Wittman

- January 2, 2012 Contact this person


Dear Jennifer, Please know that my thoughts and prayers are with you today and always. May you find comfort in the peace that your mom now has and in knowing that you have so many friends thinking of you. Take care my friend, Kathy




---






Click to Enlarge