In Memoriam : Josefina Cortez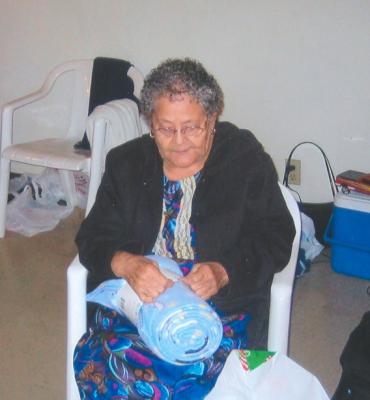 Josefina B Cortez - age: 90
(March 24, 1921 to February 25, 2012 )
Resident of Exeter, California

Visitation Information:
Visitation will be held on Thursday, March 1, 2012 from 2:00 to 6:00 PM at Evans Miller Guinn Chapel followed by a Rosary at 6:00 PM. Mass will be said on Friday, March 2, 2012 at 9:00 AM at Sacred Heart Catholic Church in Exeter. Burial will be in the Exeter District Cemetery.

Obituary:
Josefina passed away February 25, 2012 with her loving family by her side. Josefina lived in California 40 years. She is survived by her daughter Rosa Barron, 2 sons Jose Angel and Elpidio Cortez. 11 grandchidren, Jesse Barron of Granada Hills, Elvira Barron and Rosie Pike of Exeter, Sergio Barron, Sabino Barron Jr. and Angel Cortez of Visalia, Mary Guerrero of Texas, Eliasar and Erica Cortez of Mexico. She is also survived by 14 Great Grandchildren.