In Memoriam : Steven Brisson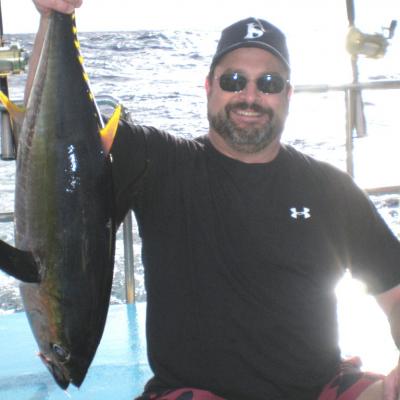 Steven Francis Brisson - age: 51
(March 22, 1961 to March 24, 2012 )
Resident of Exeter, California

Visitation Information:
A celebration of Steve's life will be held on Monday, July 2, 2012 from 10:00am to 1:00pm at the White Horse Inn in Three Rivers, California.

Obituary:
Steven Francis Brisson passed March 24th, 2012; he was 51. He was born on March 22, 1961 in Grosse Point, Wayne County, Michigan and is preceded in his passing by his mother, Virginia Brisson. Steve is survived by his adoring wife, Debbie Metzler-Brisson of Exeter, California, his father, Tom Brisson, Sr., and his father's partner, Vivian Vargas --both of Hanford. In addition, Steve is survived by three brothers and one sister: Tom Brisson Jr., of Visalia, California; Mark Brisson of Boise, Idaho; Mike Brisson of Murietta, California, and Danielle Rosa of Hanford, California. Steve has two children, Christopher Brisson, and Briane Brisson of Porterville, and two stepdaughters, Allyson Metzler of San Francisco, and Chelsea Metzler of Healdsburg, California. His extended family includes: Mother-in-law, Jeanne Harvey, Mark Rosa, Pam, Tanya, and Brenda Brisson, Jennifer, Alex, and Addy Peltzer, Bill Garrison and family, Cindy Nelson and family, Renee, Emily, Daniel, Hannah and Zack Brisson, Michael, Corey and K.D. Rosa, as well as his "Michigan Crew" and his 2nd family, the Jake and Joan Russell family.
Steve was a graduate of Redwood High School in 1978. He was an avid tennis player and fan, a football player, and loved to swim – earning him the eventual title "Scuba Steve". He also enjoyed everything "outdoors" stemming, he often thought, from one of his favorite childhood homes in Secretary, Maryland, where he and his two older brothers enjoyed Tom Sawyer-esque adventures on the Choptank River. After a couple cross-country moves, and over a decade in Visalia, Steve made his way to Porterville California, where he ran a Farmer's Insurance agency for nearly 26 years. While in Porterville, he was a member of the Breakfast Lions Club, and was involved in organizing the local Sober Grad events.
Armed with a handful of his favorite jokes, this big, handsome, gregarious man always made it his mission to elevate everyone with whom he made contact; he was a helpful, kind and fun-loving person. Those who knew him well know that God has put Steve to work helping others as he always had; here though, our Steve will be greatly missed.





---




Alisha VanLaningham

- March 30, 2012 Contact this person


Our heartfelt sympathy goes out to you and your family. Our thoughts and prayers are with you at this difficult time. There is not a moment that you don't cross our mind. If there is anything we can do for you or if you need to talk please don't hesitate to ask. With our depest respects: Bob, Kathy, Sean, Alisha, Chris, Gwendolynn and Lorelei.




---




Kidd Evelyn

- April 3, 2012 Contact this person


We are sadden about Steve. He has been our agent for over 20 years. He was a very caring person and had a great personality. He will be greatly missed. Our prayers and thoughts go out to his family. May he rest in peace. We feel grateful that we got to know him.




---




Tom Brisson

- April 11, 2012 Contact this person


My brother Steve was a big guy with a big heart, generous and loving. His loss is a turning point in our lives; I miss him beyond the words to tell it.




---




Tom Brisson

- April 11, 2012 Contact this person


My brother Steve was a big guy with a big, generous heart. His loss is a tragedy and I miss him beyond the words to tell it. Love ya, brother.




---




Michelle Martin

- April 12, 2012 Contact this person


I was deeply devastated to hear today about Steve. He was an extremely genuine person who always had a smile and would do anything for you. I had the pleasure of working for Steve for four years and in the twenty+ years since, have NEVER had an employer as great as he was. He was the best boss an employee could ever ask for. He became a great friend that I will miss terribly. His passing was a tragedy that should never have happened. May Our Heavenly Father be with you Steve. I will miss you always.




---




Maureen Bianco

- July 2, 2012 Contact this person


Fond memories and deep sympathy from the Bianco Family




---