In Memoriam : Guadalupe Carretero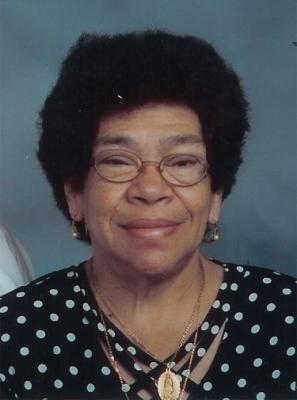 Guadalupe Sevilla Carretero - age: 72
(May 25, 1939 to April 23, 2012 )
Resident of Woodlake, California

Visitation Information:
The rosary will be recited on Sunday, at 6:00 pm at St. Frances Cabrini Catholic Church and a Mass of Christian Burial will be held on Monday at 9:00 am at St Frances Cabrini, Woodlake with burial at Woodlake District Cemetery. In lieu of flowers, the family requests that you make a memorial donation in Guadalupe's name, payable to Woodlake High School Foundation, P. O. Box 475, Woodlake, CA 93286.

Obituary:
Guadalupe Sevilla Carretero, 72 of Woodlake passed away on Monday, April 23, 2012. Lupe was born in Zacoalco, Jalisco, Mexico on May 25, 1939. Lupe married Sebastian B. Carretero on April 26, 1964 and would they would have been married for 48 years. After living in the Sebastopol/Santa Rosa area, they moved to Woodlake in 1970. Lupe is survived by her husband Sebastian and two daughters, Ana H. Carretero and Cuca Atherton both of Woodlake. Her son, Sebastian Carretero Jr. preceded her in death in July 2007. In addition, Lupe leaves behind eight grandchildren: Vanessa, Juan, Jessica, Michael, Melissa, Michele, Samantha and Nathan and a great grandchild, Andru. Lupe is also survived by her twin sister Polina Rodriguez and Mercedes Corona from Los Angeles and Maria de Jesus Ortiz and Rafael Sevilla in Zacoalco Mexico. Lupe's favorite pass times included sewing, crocheting, needle point, cooking and playing BINGO! Lupe was an active member of the Guadalupana Society for many years. While her children were in high school, she cooked chili beans for frito boats at all the Tiger football games and made rice for the Cinco de Mayo celebrations. Lupe was a strong woman who faced life with wit and humor. The Lord, however, called her to rest.





---




Sophia Nunez

- April 27, 2012 Contact this person


I am deeply sorry for your loss. There is no doubt your mother is now in the hands of our loving Father. She was a woman of strong faith and passed that on to each of you. I pray that this strong faith helps you during this sorrowful moment. My prayers are with you, God Bless.




---




Adriana Sevilla

- April 27, 2012 Contact this person


Beautiful and gracious she was..kind words and stories that I used to hear about my tia lupe...she has joined our heavenly father for a wonderful new beginning....my love and prayers to everyone in this time of sorrow..may god heal your broken hearts..luv you all




---