In Memoriam : Rhonda Rovai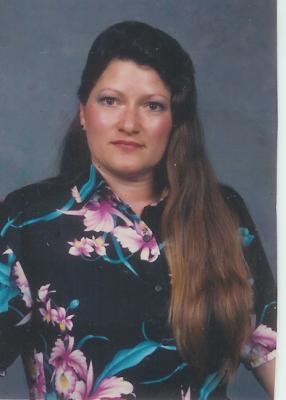 Rhonda G. Rovai - age: 57
(March 26, 1955 to May 20, 2012 )
Resident of Lindsay, California

Visitation Information:
A Memorial Service will be on Friday, June 1, 2012 at 1:00 PM at the Visalia Community Church of Christ, 3838 South Court Street, Visalia, CA 93227.

Obituary:
Rhonda Gail was born on April 26, 1955 in Exeter, CA to Roy "Leon" and Gracie (Cass) Henson. She was raised and attended schools. Rhonda married Ted Rovai in South Lake Tahoe on January 12, 1991 and they made their home in Lindsay. She worked as a bookkeeper and Office Manager for CRS Farming and SK Ranches. She loved being in the outdoors.
Rhonda is survived by her husband Ted of Lindsay; her mother Gracie Henson of Visalia; her sisters Leona Huggins and husband Stan, Karen Henson all of Visalia; sister in law Glenda Overholt of Fortuna; brother in law Carl Rovai and wife Deena of Fortuna; father in law Gino Rovai of Fortuna; nephews Kyle Huggins and Sam Phillips. She is also survived by numerous other nieces and nephews.





---




Naomi "Landers" Walker

- May 23, 2012 Contact this person


I am so sorry for your loss. I have a lot of fond memories of the Henson girls. My thoughts and prayers are with you all.




---




Walter Williams

- May 23, 2012 Contact this person


Gracie,Leona & Karen please except my condolence this is a shock.




---




John Guinn

- May 31, 2012 Contact this person


To Rhonda's Family, I was Volunteer Coordinator during the time Rhonda was a volunteer at Happy Trails Therapeutic Riding Academy. She was a great gal to work with our horses and riders. Rhonda certainly knew her horses and was wonderful with our youngsters. We enjoyed her company with the other volunteers and Rhonda always did more than her share of the work. We missed Rhonda when she was no longer volunteering with us. We extend our deepest sympathy to all her family. Sincerely, Mary Pat Pinkham




---