In Memoriam : Margaret Torres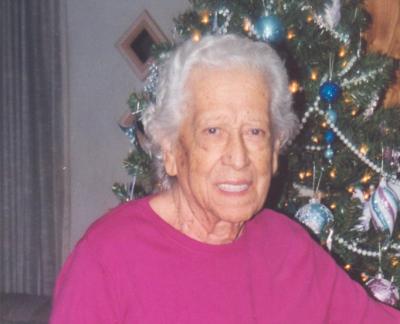 Margaret T. Torres - age: 92
(December 17, 1919 to June 22, 2012 )
Resident of Exeter, California

Visitation Information:
Visitation will be held on Thursday, June 28, 2012 at Evans Miller Guinn Chapel from 2:00 to 6:00 PM followed by a Rosary at the Chapel at 6:00 PM. Graveside Services will be held on Friday, June 29, 2012 at 2:00 PM at the Exeter District Cemetery.

Obituary:
Margaret was born on December 17, 1919 in Tucson, AZ to Joe and Rita (Galaz) Leyvas. She moved to Tulare County over 88 years ago. He was a homemaker. Margaret was preceded in death by her husband, John C. Torres.
Margaret is survived by her children Sarah Subia (Alfred) of Exeter, Arnold Torres (Rose) of Exeter, Lucy Cortes (Richard) of Visalia, Victor Torres of Visalia and Rebecca Rowland of Exeter. She is also survived by 8 Grandchildren, 13 Great Grandchildren and many nieces and nephews.