In Memoriam : Carey Uruchurtu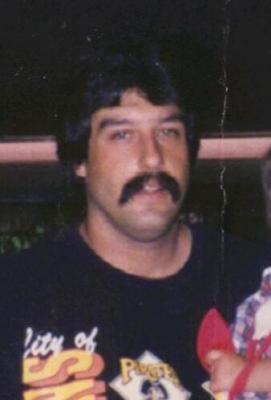 Carey G. Uruchurtu - age: 52
(November 23, 1959 to June 29, 2012 )
Resident of Exeter, California

Visitation Information:
Visitation will be held on Thursday, July 5, 2012 at Evans Miller Guinn Exeter Chapel. Funeral Services will be held on Friday, July 6, 2012 at 2:00 PM at the Chapel. Burial will follow at the Exeter District Cemetery.

Obituary:
Cary G. Uruchurtu was born on November 23, 1959 in Tacoma WA to Gene and Virginia (Blalack) Uruchurtu. The family moved to Exeter when he was one. Carey attended local schools and graduated from Exeter Union High School in 1977. Carey worked for Land O Lakes/Dairyman's for 15 years as an Osmosis Operator. He was a fan of the Oakland A's and the Denver Bronco's, loved to hunt and fish and also sing. As a Believer in God, he traveled to London with Victory Outreach to attend a retreat. Gospel and Christian music were important to him and he sang all of the time. He would even throw a little country in as well.
Carey is survived by his wife of 15 years, MaryAnn Uruchurtu of Exeter, his children, Nicolas Uruchurtu of San Diego, Noah Uruchurtu and Seth Uruchurtu both of Exeter, Stephanie Genetti of Vermont, Alicia Uruchurtu of Nuevo, CA and Rebekah Uruchurtu of Exeter; his parents Gene and Virginia Uruchurtu of Exeter; brother Jeffrey Uruchurtu of Exeter; sisters Theresa Flynn, Melissa Uruchurtu and Christy Banuelos all of Exeter. He is also survived by his Grandchildren, Christian, Natalia, Isabel and Aubrianna.





---




Pamela Shaw

- July 5, 2012 Contact this person


Carey was one of my favorite people. I'm SO sorry to hear of his passing. Friend, Russ & Leslie (Goldsmith) Lankton




---