In Memoriam : Ralph Finfrock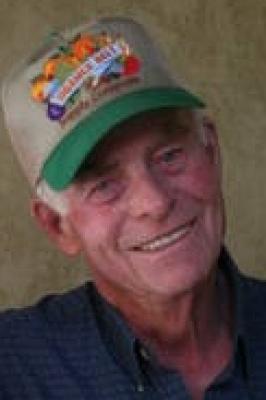 Ralph I. Finfrock - age: 81
(July 02, 1931 to July 19, 2012 )
Resident of Exeter, California

Visitation Information:
A Memorial Gathering and Celebration of Life will be held on Saturday, August 11, 2012, 1:00 - 3:00 PM at the Family Home in Exeter.

In lieu of flowers, donations may be made to Hospice of Tulare County, 900 West Oak Avenue, Visalia CA, 93291 or to your favorite charity.

Obituary:
Ralph Irving Finfrock passed away peacefully in his home on the evening of July 19th. His wife, twin brother and many family members were all gathered at the home at the time of his passing.
Ralph was born on July 2, 1931, 15 minutes after his twin brother Robert in Santa Paula to Asa Dwight and Mary Alta Finfrock. He spent his childhood on the Oxnard plains living on Rancho La Ribera and in the Santa Monica Mountains on Rancho Sierra Vista. Ralph, Robert and their older brother Wesley enjoyed exploring the lands surrounding their homes.
He graduated from Oxnard Union High School in 1949 and attended Ventura College for 2 years. Shortly after his brother Robert was drafted into the Army, Ralph joined the United Sates Air Force. In 1953, while in the Air Force, Ralph married Daryle Flynn of Camarillo in Biloxi, Mississippi. They had 3 children – Christine, Ralph Jr. and Daniel – while still living in the South, and then returned to California after serving 4 years in the Air Force. A fourth child, Robert, was born in 1963 but passed away at nine months. Ralph and Daryle's youngest child, Janice, was born in 1966.
Ralph started farming in 1963 in Ventura County and continued his love of farming when the family moved from Camarillo to Exeter in 1978. He remained active in farming for the rest of his life. Ralph was an avid sportsman who enjoyed hunting and fishing in most of the Western states.
Ralph was fortunate to have lived a life doing all that he loved from farming, hunting and fishing to spending time with his family and watching with amazement as it grew with the births of his grandchildren and great-grandchildren. Ralph was a humble patriarch, enjoying frequent family gatherings and always preferring to listen to stories from his immediate and extended family rather than brag about his own accomplishments. Ralph and his wife traveled extensively throughout the western states, including trips to Wyoming to visit family and frequent getaways to Twin Lakes, CA and Laughlin, Nevada. In 2010, they traveled to Alaska, where Ralph caught a 20 lb King Salmon in Sitka Sound.
He is survived by his wife of 59 years, Daryle, and their 4 children: Christine Finfrock Dodson (David Dodson) of Camarillo, CA; Ralph "RIF" Finfrock, Jr. of Exeter, CA; Daniel Finfrock (Patty Finfrock) of Clearlake, CA; Janice Finfrock Bushnell (Ed Bushnell) of Portland, OR, 8 grandchildren: Jami Dodson O'Connor (Dennis O'Connor); Ryan Dodson (Kristi Dodson); Michelle Finfrock Weisser (Derek Weisser); Jeremy Finfrock; Travis Finfrock; Cody Finfrock; Camille Bushnell and Natalie Bushnell, and 6 great-grandchildren: Sophie O'Connor, Charlotte O'Connor, Taylor Weisser, Aiden Weisser, Khloe Dodson and Kasen Dodson.
He was preceded in death by his parents, his child Robert, and his brother Wesley.





---




Juanita Castro

- August 6, 2012 Contact this person


My condolences to the family of Ralph Finfrock. I remember him when I was 5 years old as I was living in Sierra Vista Ranch with my father and mother, Mr. and Mrs. Hoventino Castro. He would visit them at our house and at Broome Ranch. May he rest in peace and may Our father God and Jesus be there with the family now and always.




---