In Memoriam : Lloyd Walker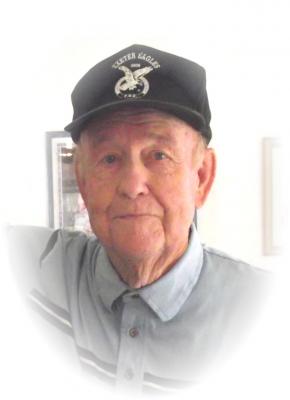 Lloyd William Walker - age: 81
(September 04, 1930 to August 10, 2012 )
Resident of Visalia, California

Visitation Information:
Visitation will be held on Thursday, August 16, 2012 from 2:00 to 6:00 PM at Evans Miller Guinn Chapel.

Funeral Services will be on Friday, August 17, 2012 at 10:00 AM at the Chapel with burial following at the Exeter District Cemetery,

Obituary:
Lloyd William Walker of Visalia, CA was called home to be with the Lord on August 10th, 2012. He was 81 years of age. Born in Ava, Missouri, his family consisting of his parents and 9 siblings, Lloyd being the youngest, moved to Exeter in the late 1930's. He attended Wilson School in Exeter and graduated from Exeter Union High School in 1949. Lloyd married the love of his life, Eunice Cox of Visalia. At the time of his passing they were only 7 days shy of their 63 wedding anniversary. The couple resided in Exeter for a short time after being married and relocated to Visalia where they lived for nearly the remainder of their marriage, with the exception of their 2 year military residence in Hawaii.
Lloyd graduated from the College of Sequoias and began his career with the US Postal Service in 1950. He was called to and served the United States Army during the Korean War, where he became a championship marksman, winning many competitions. He was honorably discharged from Military services in 1958 and chose to continue his service in the Military Reserves.
Lloyd returned to his career with the US Postal Office, serving 30 plus years and advancing to the position of Manager of Customer Services of Assistant Post Master. He was instrumental in creating and setting up the postal carrier routes, most of which are still being used today.
Lloyd was well known to be a loving and generous husband, father, grandfather and great grandfather. There is nothing he would not have done for any one member of his family at any given time. He was a teacher and mentor to all his kids, grandkids and great grandkids. His sense of humor was infamous as was his love for his family and life in general. Describing Lloyd as a Sportsman would be an understatement. He was an avid hunter, fisherman, camper, golfer and Boy Scout enthusiast. He loved the outdoors, wildlife and loved attending horse races and baseball games. He taught all his kids, grandkids and great grandkids to hunt, fish, camp, golf, shoot and encouraged scouting and participation in sports of any kind.
Lloyd was a member of the Elks Lodge, Moose Lodge and Eagles Lodge, where he coordinated many functions to raise money for charities, especially his favorites, the Boy Scouts, Moose Heart and Little Leagues. Lloyd set up and coordinated charity golf tournaments, the Moose Lodge Rodeo, Las Vegas Nights and many more.
Lloyd leaves behind his loving wife of 63 years, Eunice Walker, his daughter Karen Gruber and husband Jeff of Chico, son Paul Walker and wife Monica of Visalia, granddaughter Jennifer Keeter of Visalia, grandson Randy Gruber of San Francisco, grandson Kevin Walker of Visalia, granddaughter Carin Leighton of Hesperia, granddaughter Taylor Stidham of Oak Hills, and his great grandchildren, Brendan Harington, Alyssa Harrington and Regan Keeter all of Visalia.
Lloyd was known and loved by many. He had more friends than one could count. He was an honorable and ethical person and very respected member of the community. He loved to interact with people and had a joke for all occasions. He deeply touched the lives of all that knew him and earned the admiration, respect and pride of his family, friends and co-workers.




To my father, I cannot begin to express how much I love you, how proud I am of you and how deeply you blessed my life, You taught me so much and instilled in me all you qualities to make me the man I have become. You instilled in me honesty, integrity, moral values, strong work ethic, how to be a loving husband and father, to never give up and countless more qualities, I could not begin to address. You spent your time taking me to practice, martial arts tournaments, riding motorcycles, waiting patiently and watching me with love in hour heart. I will miss you so very much. What keeps your family going through this difficult time is we know you are in much better place than we, with no more pain and in the presence of the Lord. We can res assured we will be reunited with you in our Lords Kingdom. Dad, your legacy is fulfilled and can truly rest in peace.