In Memoriam : Nancy Jonnum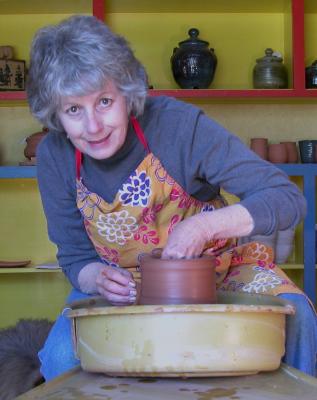 Nancy Elizabeth Jonnum - age: 72
(July 10, 1940 to December 05, 2012 )
Resident of Three Rivers, California

Visitation Information:
A memorial service will be held Tuesday, December 11, 11 a.m., at St. Anthony Retreat (43816 Sierra Dr., Three Rivers).

Obituary:
Nancy Jonnum
1940 – 2012

Three Rivers resident Nancy Elizabeth Jonnum passed away on Wednesday, December 5, 2012, at the age of 72.
Nancy was born to Donald and Lois (Sheridan) Dotson in Long Beach, Calif., and was raised and educated in Whittier. The middle sister to Judy and Kathy, she was at once delicate and strong, her quiet determination and instinct for good decision-making setting her on a trajectory toward a fulfilling, fruitful life.
In 1962, Nancy graduated from the University of California, Santa Barbara, with a B.A. in Education. She married Jerome Randall Jonnum in 1967, and the couple gave birth to son Christopher and daughter Molly in 1968 and 1970, respectively, after which she moved to the Antelope Valley with her young family.
Although Nancy's main profession was elementary school teaching, which she practiced fairly regularly from 1962 to 1996, she also worked as an airline flight attendant, a park director, and the owner of Big Rock Pottery, a ceramics business in which she sold her own creations, through her own shop in Palmdale, other area shops, and art shows. She occasionally traveled to Latin America to study ceramics and Spanish.
Thanks in large part to Nancy's graciousness and hospitality, her rural Llano home became a sort of desert oasis for get-togethers with extended family and loved ones, who could often be found playing badminton on the large front lawn, being pulled behind the tractor on hay rides, embarking on long-distance motorcycle excursions, or simply enjoying one another's company. The house was also a more private nest for her immediate family, who would read together by the wood stove on winter evenings or hike down to the Big Rock Wash for springtime wiener roasts. On holiday weekends and family vacations, Nancy's family went car camping around the Southwestern United States, made backpacking excursions in the Sierra Nevada Mountains, and enjoyed annual ski trips to Yosemite National Park. In her many quiet moments, she derived pleasure from reading, gardening, and exploring her faith.
After her children moved out, Nancy retired in 1996, and four years later, she and Jerry moved to Three Rivers, where her artistic side flourished. Her pottery and sculptures were sold at local shops and events, she and Jerry created mosaics that can be found around the community, and she became active in the Arts Alliance of Three Rivers, whose scholarship fund she found particularly important. She also enjoyed domestic and international travel, camping, and attending folk music festivals, while she continued to host friends and family at her home on Cherokee Oaks Drive and develop her faith at St. Clair Catholic Church.
Nancy is survived by her husband of 45 years, Jerry, of Three Rivers; her son Chris, wife Viviana, and daughter Tika of Long Beach; her daughter Molly, husband Matthew, and children Liam and Fiona of Twain Harte; and her sisters, Judy of Three Rivers and Kathy of Oakhurst. She will be missed for her steady kindness, her subtle generosity, her understated optimism, and her playful whimsy.
Donations may be made in Nancy's honor to the Lorraine Young Scholarship Fund, P.O. Box 981, Three Rivers, CA 93271.