In Memoriam : Diane Walters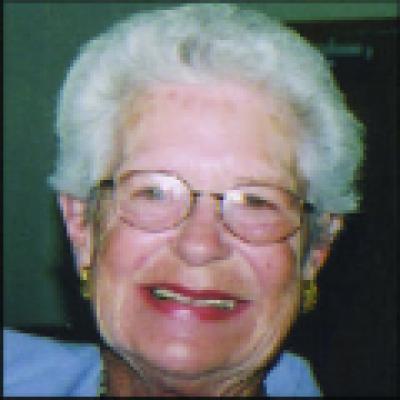 Diane Walters - age: 83
(March 15, 1930 to March 25, 2013 )
Resident of Exeter, California

Visitation Information:
The family will host a private memorial and celebration of her life. Condolences may be sent to the family at www.evansmillerguinnchapel.com.

Obituary:
Diane Lee Walters Diane Lee Walters final performance was a peaceful exit at the age of 83 on March 25th 2013. This vibrant affirming woman shared 63 years of marriage with her surviving spouse, Bob Walters, the love of her life. Together they enjoyed golfing, fishing, their many trips to the central coast, and their annual high country pack trips. Diane's positive attitude and humor was infectious and treasured by her children Jodi Parks, Ted Walters, Becky Baker, Janice Hansen, Julie Smith, and Valinda Clevenger. The spouses, their children and the great grandchildren were not exempt from her praise and unconditional love. In support of her children Diane was an active member of the Woodlake School District's PTA, the Cub Scouts, and the Woodlake Tiger Shark swim program. In later years she acted as the President and tournament director for the Exeter Women's Golf Club, where she enjoyed golfing, playing cards, and laughing with her many friends. Woodlake residents may remember the smiling lady who delivered their mail on her rural routes. Three Rivers residents may recall the friendly service they received from her at the Buckaroo restaurant. In Ramona she will be remembered for starting her own dance company and in Fullerton, where she went to high school, she will be remembered for her cheer leading and drama productions. Perhaps Diane's finest accomplishment was the family she and Bob created, loved, taught and cared for. She had the ability to make her children and grandchildren feel special and important. Diane celebrated their accomplishments no matter how trivial. When Diane was in the room we all knew we would have fun. She will be terribly missed by her husband, 10 great grandchildren, 14 grandchildren, 6 children, and their spouses.





---




Lisa Kilburn

- March 28, 2013 Contact this person


O the memories: swimming at Kaweah Park, slumber parties at the house, swamp coolers and giggles. My deepest sympathies to all you Walters (even if you have different last names now). Diane was one of a kind and will be missed. Here's hoping she and Dad (Bud Kilburn) are keeping everyone laughing up in heaven. Godspeed Diane. I will never forget your smile!




---




Debi Baker

- March 29, 2013 Contact this person


My deepest sympathy for all of you! I know how hard this is! Diane was a great wife, mother and friend and I know she will be missed! Words really cannot express the loss you must be feeling and I am so sorry! You will be in my thoughts and prayers during this sad time of your lives!




---




Frank Clarke

- April 3, 2013 Contact this person


Our sincere condolences to all of you on your loss. You are all a terrific family and a credit to her. Our memories are sweet. Heaven is shining a little brighter as it basks in Diane's wide happy smile. Warmest regards . Frank and Pearl Clarke




---