In Memoriam : Jerry Ivey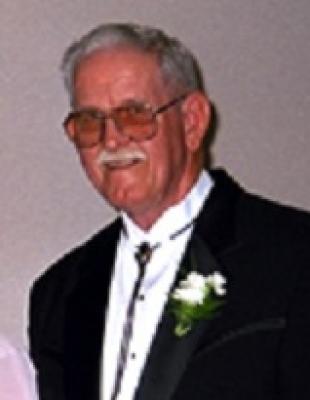 Jerry Lee Ivey - age: 79
(March 31, 1933 to March 29, 2013 )
Resident of Ivanhoe, California

Visitation Information:
Private Services for family and close friends will be held at Exeter Cemetery at on Monday April 8th. Family and friends are welcome to view the deceased from 3-6pm on Sunday April 7th at Evans Miller Guinn Chapel in Exeter. A memorial potluck will be held after the service. Detailed info will be given then.
In lieu of flowers the family would request that Memorial Donations in his name be made to either the Wounded Warrior Project, PO BOX 758517, Topeka, KS 66675 or the Make a Wish Foundation, The Wishing Place, 2800 Club Center Drive, Sacramento, CA 95835.

Obituary:
Jerry Lee Ivey, age 79, died in his sleep at his home on Friday March 29, 2013. Born March 31st. 1933 in Phillipsburg, Missouri, to Harvey and Vivian Ivey, He relocated to California in 1935. He attended Venice Hill Elementary and graduated high school during his time in the military. Jerry served in The U.S. Navy during the Korean War, attaining the rank of Boatswain Mate 3. On September 15th 1956, he married his beloved wife Ozella.
Jerry lived in Exeter and Visalia, California and worked at Visalia Citrus Packers Assn. for 38 years until retiring in 2000.
Jerry and his brother Larry, were active drag racers at many events in California during the 1950's and 60's. During his military career he proudly defended his country in The Blockade of Wanson and survived a torpedo hit that killed 26 American sailors and wounded 40 others on June 12th, 1951. He enjoyed creating scrap metal cowboys on his free time and working on his walnut ranch.
Survivors include His wife Ozella, His children Kevin Ivey of Visalia, Debi Hacker of Exeter and Joel Ivey of Visalia. Also by his 5 grandchildren, Lauri Jimenez of Exeter. Traci Hacker of Exeter, Jason Ivey of Visalia, David Ivey of Visalia and Logan Ivey of Visalia. He was also the proud grandpa of 9 great grandchildren. He is also survived by his brother Larry Ivey of Visalia and his many nieces and nephews. He was preceded in death by his daughter Dianna and by his sister Maxine of Visalia.