In Memoriam : Senorina Saling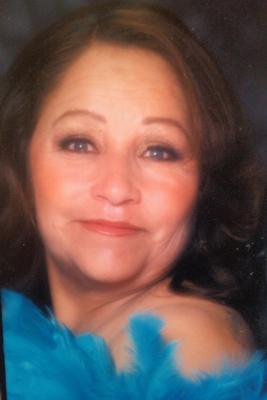 Senorina M. Saling - age: 54
(March 19, 1959 to June 12, 2013 )
Resident of Exeter, California

Visitation Information:
Visitation will be on Monday, June 17, 2013 from 5:00 to 6:00 pm followed by a Rosary at 6:00 pm. Funeral Serivces will be held on Tuesday, June 18, 2013 at 10:00 am at the Evans Miller Guinn Chapel. Burial will be in the Exeter District Cemetery.

Obituary:
Senorina M. Saling 54 of Exeter, California entered into eternal peace on Wednesday June 12th, 2013 at Kaweah Delta Hospital, Visalia, CA

She was born on March 19th, 1959 in Tulare, California to Jesus and Rafaela Martinez. She attended Sequoia Union Elementary and graduated from Exeter Union High School '77. Her passions were her children and grandchildren. Her generosity helping others was only surpassed by the love and devotion she had for her family. As an avid sports fan, she was a common figure at many sporting events at Exeter High. There is no doubt that her favorite team was the Minnesota Vikings. She will be remembered for her boisterous voice, laugh, outgoing personality and her contagious smile.

She is survived by her son Rosendo, daughters Senorina, Stephanie, and Mercedes, of Exeter; grandchildren Cameron Diaz of Fresno and Aidan Martinez of Exeter; mother Rafaela Martinez of Exeter; siblings Antonia Mata, Jose, Richard, Manuel, Julian, Rosa, Carmelo, Jesse Martinez, and Guadalupe Hernandez, and numerous others that called her Mom, Daughter, Tia, Grandma, and Friend.

She was preceded by husband Bill Saling; her children Michael Angelo Diaz, Oscar Moreno; her father Jesus Martinez; her siblings Gloria, Maria, Amalia, Margarita, Manuela, Johnny, and Miguel Martinez.