In Memoriam : Rosemary Pickle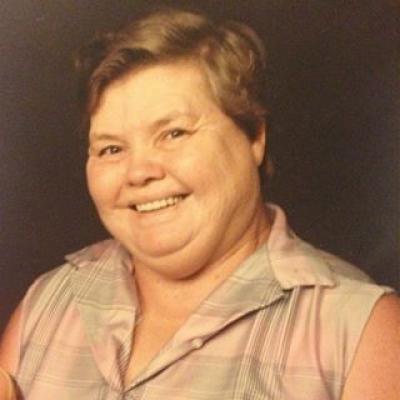 Rosemary Pickle - age: 83
(February 07, 1930 to September 11, 2013 )
Resident of Exeter, California

Visitation Information:
Visitation will be held on Saturday, September 14, 2013 from 8:00 to 10:00 am at Evans Miller Guinn Chapel followed by a Funeral Service at 10:00 in the chapel. Burial will be in the Exeter District Cemetery.

Obituary:
Rosemary Pickle, 83 originally from Missouri, went home to the Angels September 11, 2013. She married the love of her life LV Pickle and moved to Exeter, CA to settle down and raise their family in 1962. There they made their home along with 11 children; Jack, Sandra, Amy, Lonnie, Cleveland, David, Georgia, Steven, Darlene, Lori, and Brenda.
She was a seamstress; she could take a piece of cloth and turn it into a party dress for one of the girls in no time at all. She would bake up a storm and have the whole neighborhood wanting some of her pastries and bread. Mom always made sure we had lots of homemade goodies for our family and often times made extra for the neighbors. She was the kindest and most giving person I ever met and through all that she endured I never heard her complain.
She is preceded in death by her husband of 50 years, L V Pickle, and daughter she lost as in infant, Cleveland. She was loved by all who met her and she will be greatly missed not only by her children but also by her 27 grandchildren, 50 great grandchildren, and 6 great great grandchildren. Her memory will live in our hearts forever.





---




James Elsass jr

- September 13, 2013 Contact this person


You were a fighter all the way. Wish I could of been there to see you one last time but it was time to go home tell grandpa I said hi. But now you can watch over all your kids and grandkids and great grandkids. I'm gonna miss you you'll always be loved.




---






Click to Enlarge