In Memoriam : Patricia Horton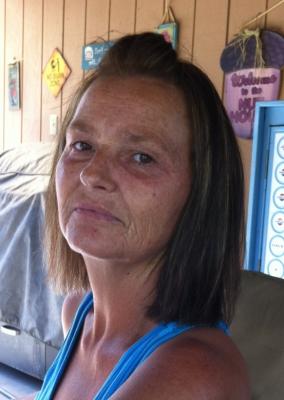 Patricia Ann Horton - age: 50
(July 29, 1963 to February 05, 2014 )
Resident of Visalia, California

Visitation Information:
Funeral Services will held on Wednesday, February 12, 2014 at 10:00 at Evans Miller Guinn Chapel in Exeter.

Obituary:
Patty was born on July 29, 1963 to Lillian and Leon Pledger in Visalia, CA.
Patty and Jerry met as children and were reacquainted as adults in 1989. They married on July 11 1993 in Las Vegas, NV.
Patty was very creative when it came to arts and crafts. Her most recent projects were decorating mailboxes throughout our neighborhood to reflect the most recent holiday. It brought her joy to see others smile and she gave unselfishly. Patty played high school basketball, and later played slow pitch softball at a fairly high level, playing in tournaments throughout California and Nevada. Patty is preceded in death by her oldest brother, Bobby Pledger, her mother Lillian Pledger, and father Leon Pledger.
She is survived by her husband Jerry Horton; one daughter, Jennifer Villasenor (husband John) and two grandchildren, Brooklin (8) and Tucker (4). She is also survived by two brothers, Mark Pledger and wife Patti who live in Visalia, James Pledger and wife Fon who live in Thailand. There are numerous nieces and nephews who affectionately called her "Nana". She loved all of them dearly.





---




David Fry

- February 8, 2014 Contact this person


Rest in peace our friend. Your legacy of love will be everlasting. We will miss you. Dave & Debbie




---




Julie Volkmar

- February 11, 2014 Contact this person


May you have eternal rest knowing that you have touched the lives of many people. Your art of creativity will carry on through your grand daughter. She is very creative - thanks to her grammy. You were a very special lady and a dear friend of our family. God be with Jerry and Jennifer as they will need you very much. Tucker and Brooklyn now have their own very special guardian angel to watch of them




---




Jimmy Rodrigues

- February 12, 2014 Contact this person


So sorry to hear of your lost of your wife, companion and the mother of your children.I pray that God would comfort you and your family and give you His peace as you go through this season of life.When we walk through the valley of death, He has promised to be with us as we lean on Him. May God reveal His presence to you and your family in the midst of your sorrow Jimmy Rodrigues Flooring Sales Franey Floors




---






Click to Enlarge