In Memoriam : Thomas Daly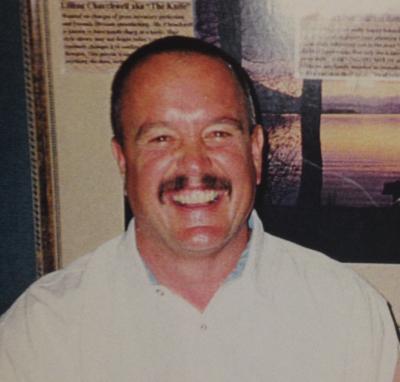 Thomas Daly - age: 56
(October 14, 1957 to April 06, 2014 )
Resident of Exeter, California

Visitation Information:
The family and many friends of Thomas P. Daly will gather on Tuesday, April 15th at 10
a.m., at the Exeter District Cemetery to remember his life. A reception will follow at the Veterans Memorial Building in Exeter. Gifts in memory of Tom may be given to the Logan Daly college fund through the Bank
of the Sierra in Exeter.

Obituary:
Tom was born on October 14th, 1957 to Dennis & Martha Daly of Exeter. The Daly Family later moved to San Joaquin, where they were well known and loved. Tom graduated from Tranquility High School and then received a BS from Fresno State, where he majored in Animal Science. While achieving his under graduate degree, Tom traveled representing the CSUF Champion Livestock Judging Team. From an early age, cattle, horses and ranching were a significant part of Tomís life. He and his wife, Jody returned to the Daly familyís pioneer homestead, in Yokohl Valley to raise their family. It is there that Tomís passion for ranching, raising horses and cattle became so evident to those around him. His values and work ethic were passed on to his children, and all of those that loved him. Tomís big personality and laughter created friendships wherever his life led. He was genuinely admired, respected, and loved by many. In addition, Tom contributed greatly to the community he called home, through the giving of his many talents and sincere commitment to itsí future. Since 2005, Tom managed the Liquids Division of Western Milling and served the industry as a member of the California Department of Food & Agricultureís Livestock Feed Advisory committee. Tom served as the president of the Tulare County Cattlemanís Association. He also served on the Board of the Tulare County Resource Conservation District for more than 20 years. As acting president, the agricultural community benefited under his lead, as he established a legacy of promoting education opportunities for generations to come. Through Tomís vision, the Sequoia Fire Safe Council was founded where he served as vice president.
Tom is survived by his loving wife Jody, of 25 years, daughter; Allison, sons; Garrett, Patrick, and Logan, brothers; Doug, and Marlon, as well as many nieces and nephews.





---




Kristal Whitley

- April 10, 2014 Contact this person


Wishing you peace to bring you comfort, courage to face the days ahead and loving memories to hold forever in your hearts




---




Cliff Taylor

- April 11, 2014 Contact this person


Tom and I were best friends throughout grade school, kindergarten through 6th grade, in San Joaquin. After I moved from San Joaquin, we saw each other a few times in Junior High and High School. Then somehow we reconnected and even roomed together for a few months, at the Road Runner Apartments in Coalinga while attend West Hill JC. Whenever I think of my childhood I always think of Tom Daly. The last time I saw Tom was at a funeral about 6-7 years ago. We only had the opportunity to speak for a few minutes. I was shocked to hear about Tom's passing. My thoughts and prayers go out to him family.




---




Brian Brousseau

- April 14, 2014 Contact this person


My deepest sympathies go out to Jody, Allison, Garrett, Patrick and Logan. Also to Doug and Marlon Steve and Lori and to Toms extended family and friends. Thank you Jody, Steve and Lori for introducing me to Tom. Though we only got to spend a short time together, Tom and all of you welcomed me to your home and shared your wonderful lives with me. To me, Tom Daly was larger than life, he seemed to have the best character qualities that any man would strive for and on top of that his great sense of humor! I wish I could be there to say good by to to my friend and to give you all a hug though its not possible, I will fondly remember Tom in my prayers.




---




Brenda Kerr

- May 8, 2014 Contact this person


When I heard the news I was dumbstruck. I was so saddened. I lived right across the street from you and you 2 brothers Doug and Marlon. I played many times at your house. You will be missed but I know you are in the arms of our Heavenly Father and your Mother and father. My friend Mary Modesto told me to also give her condolences. You Doug and Marlon were always such good boys. To Doug and Marlon, I am so sorry. Your longtime friend Brenda Kerr




---