In Memoriam : Birdie Waldrum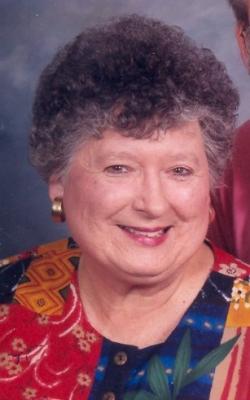 Birdie Belle Waldrum - age: 82
(February 01, 1932 to April 26, 2014 )
Resident of Lindsay, California

Visitation Information:
The Exeter Church of Christ will be singing some of Birdie's favorite hymns during the 10 am service on Sunday, May 4, 2014, followed by a potluck starting around 11:45 am where family and friends will reminisce and celebrate Birdie's life.

Obituary:
Birdie Belle (Griffith) Waldrum was born in Denton County, TX on Feb. 1, 1932, to Teddy Marie (McCarty) Griffith and James Cecil Griffith. At the age of 8, she and her family moved from Baird, Texas to California where the family eventually settled in Corcoran. There she graduated from Corcoran High School in 1950. She loved attending church, enjoying family, and singing hymns with her beautiful alto voice.
Birdie Belle married Billy Ellis Waldrum on May 3, 1951, and they established their home in Corcoran where she worked as a homemaker. After having children, she worked as a laundress and cook for the Corcoran Community Hospital. Many children benefitted from the Bible classes she taught at the Corcoran Church of Christ.
In 1967, Birdie and her family moved to Exeter where she became a faithful member of the Exeter Church of Christ. She worked for the Exeter Memorial Hospital as a cook until she decided to open a licensed daycare facility in her home.
Birdie ("mema" as she is affectionately known to family) held ALL of her children close to her heart, and they attest that she was blessed. Selfless and gracious beyond measure, Birdie soothed the stings of stress and strife, fostered courage and hope through faith in Him, and provided comfort and care to those in need.
With her work on earth complete, she placed her life in God's hands on April 26, 2014, and somewhere in Heaven a yellow rose bloomed. She is survived by Laura Pestoni (daughter) and husband, Randy, Charles David Waldrum (son), and Patricia Lynn Goularte (daughter) and husband, Mickey, and four grandchildren: Stefanie Leigh Parrot and her husband Danny, Mark Brandon Pestoni and his wife Nancy, Jeremy Austin and Jordan Andrew Goularte. She also leaves behind five great grandchildren: Hailey Rose and Brandon Marcus Pestoni, Julia Dawn, Luke Daniel, and Allison Belle Parrott.