In Memoriam : Daniel Garza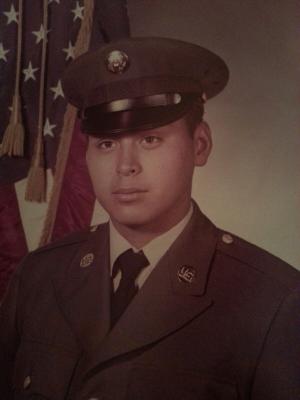 Daniel M. Garza - age: 58
(May 19, 1955 to May 03, 2014 )
Resident of Farmersville, California

Visitation Information:
A Memorial Service will be held on Friday, May 16, 2014 at 1:00 PM at Evans Miller Guinn Exeter Chapel followed by burial at the Deep Creek Cemetery in Farmersville.

Obituary:
Daniel M. Garza (Turtle) passed on May 3, 2014 at the VA Hospital in Fresno, CA due to a long illness. Daniel was born May 19, 1955 in Riverside, CA. Daniel was known for his great sense of humor in life and for nicknaming his family and friends. He served his country in the U.S. Army. Daniel also worked at Foothill Community College Student Services Division, Los Altos Hills, CA. He is preceded in death of his parents Pedro C. Garza and Dionisia M. Garza; Daughter, Melinda Ann Garza and Brother John Garza.
Daniel is survived by his Son Daniel Garza Jr. (Cynthia) and his three grandchildren Daniel, Janessa and Josiah. He is also survived by seven sisters and one brother; Ana Rodriquez, Madera, CA, Rosa and Tom Bethurum Visalia, CA, Dora and Larry Moreno Delano, CA, Sylvia and Espiridion Rodriquez Woodlake, CA Maria (Oly) and Dennis Anderson Farmersville, CA, Belinda and Tim Karras Visalia, CA, Louie and Nikki Garza Evansville Indiana and Petra (Beatle) and David Fernandez Woodlake, CA . Daniel also leaves a host of Nieces and Nephews and many friends as well.