In Memoriam : Klye Stutsman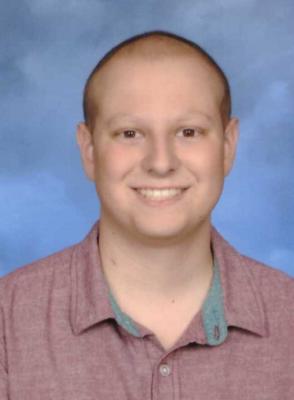 Klye Lucas Stutsman - age: 16
(November 11, 1997 to September 24, 2014 )
Resident of Exeter, California

Visitation Information:
Memorial Services will be on Tuesday, September 30, 2014 at 5:00 PM at the Gateway Church, 1100 South Sowell in Visalia. Burial will be Private in the Exeter District Cemetery. In Lou of flowers please make donations to the "Central Valley Make a Wish Foundation", 351 West Cromwell Avenue, Suite #112-A, Fresno, CA 93711.

Obituary:
Kyle Lucas Stutsman was born to Ken and Teri Stutsman in Visalia Ca on 11-11-1997. He lost his battle with cancer surrounded by his loving family on 9-24-2014. Kyle was a junior at Exeter Union High School where he maintained a 4.0 GPA even while challenged by treatments and surgeries from Fresno to Santa Monica to Texas. Kyle loved sports especially basketball and enjoyed meeting Kobe Bryant which was made possible by the "Make a Wish Foundation".

Kyle loved to make videos with his friends, showing off his abilities with a Rubics cube and driving his big red truck. Kyle was a quick study whether in the classroom, on the athletic field, or with technology. Kyle will always be remembered as a jokester by his family and friends. Kyle has inspired everyone with his strength of character during his almost three year battle with cancer. He never complained and kept his eyes focused on God at all times. His motto was "pain is weakness leaving the body" and today we know he has a perfect body with out pain in heaven

Kyle is survived by his mother and father, Ken and Teri Stutsman; two brothers Lane and Jake; Grandparents Arnold and Rose Torres and Don and Jan Stutsman all of Exeter. He is also survived by his loving aunts, uncles, and cousins to numerous to mention.

The family would like to thank the staff and students at Exeter Union High School for all their love and support. They would also like to give a big thank you to the staff at Valley Children's Hospital Craycroft Oncology Unit.





---




Rogeilo&Margie Ynclan Jr.

- September 27, 2014 Contact this person


Arnold and Rose Sorry to hear about your grandson. Our prayers are with you and Teri and her family. God Bless




---




Garland Ratcliffe

- September 27, 2014 Contact this person


Our thoughts and prayers are with you Brother Stutzzz. Kyle sounds like a fantastic kid and one heck of a fighter. The Sueno Crew is thinking of you and Teri. Our love goes out to both of you. Take care.




---




Mary Jane Wilfong

- September 27, 2014 Contact this person


I am so sorry for your loss! Please know that you are in my prayers. The pain of loosing a child is unimaginable! I too have lost a child 7 years ago and it seems like only yesterday. Kyle is now your Angel in heaven smiling down on you




---




Susy Ehrsam

- September 27, 2014 Contact this person


Stutsman Family, Our hearts are hurting for your family. Kyle was such a blessing in our Madison's life. May God bless your family always. Praying for you all. The Ehrsam Family




---




Gloriaemmma Torres

- September 30, 2014 Contact this person


Stutsman and Torres Family, with our deepest condolences from our family Gilbert Torres Sr., Gibby Torres, Gloria Torres, girls Gloriamichele and Gabby. May God Bless you.




---