In Memoriam : Barbara Zachary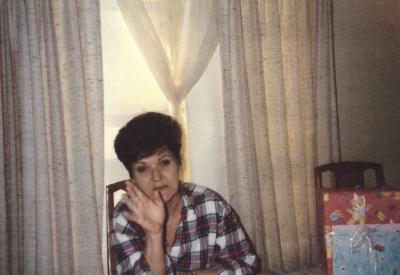 Barbara L Zachary - age: 68
(February 03, 1946 to October 11, 2014 )
Resident of Exeter, California

Visitation Information:
Graveside Services will be held on Thursday, October 16, 2014 at 10:00 am at the Exeter District Cemetery.

Obituary:
Barbara was born on February 3, 1946 in Exeter, CA to Walter and Hattie (Ricketts) Williams. She passed away at home on October 11, 2014 at the age of 68. She attended both elementary and high school in Exeter. Barbara worked for Jostens for over twenty years before retiring. She has worked the last ten years as an Administrative Assistant for the Boys and Girls Club of the Sequoias. Barbara was a hard worker with a great work ethic, never calling in sick and was very dependable. Reading was very important to her and she loved to be at the library. She was a member of the Exeter Eagles Lodge and had many friends there. Barbara also enjoyed going to the Casinos. She is preceded in death by her parents, brothers Larry Williams and Allen Williams, her sister Shirley Williams Nunez and her grandson, Jerry Ledbetter.
Barbara is survived by her son Danny Walker (Tina) of Missouri; her daughters Debbie Darling of Exeter, Tonya Boles (Cori) of Porterville and Cindy Huerta (Fred) of Exeter; her brothers Gene Williams of Exeter and Freddy Williams of Visalia; her long time companion Jerry Webb of Exeter. She is also survived by 7 grandchildren.





---




Crystal Havner

- October 15, 2014 Contact this person


I am going to miss seeing you around town. You always made me laugh. So glad I had the opportunity to have lunch with you. Even though you weren'teling well, you still managed to make me laugh.




---




Debbie Darling

- October 15, 2014 Contact this person


When my mom first became ill we decided that I would help take care of her. I am by far not the responsible daughter. I was scared and worried I would fail. even though we got off to a rough start my mom had faith in me. I realized This was a gift to be there for her and I thank God for giving me the courage and the insight that it wasn't about me whatsoever it was a honor. Even though it wasn't as much time as I wanted, it was the most precious time . One evening her, Aunt Chris, and I we're talking and she said, "Look I can see my old Debbie coming back, just like a little flower." I will forever hold those words in my heart. She gave me her trust her love and I am so thankful for every minute we had. It was the best gift ever. I Love You Mom......




---






Click to Enlarge