In Memoriam : Betty Hancock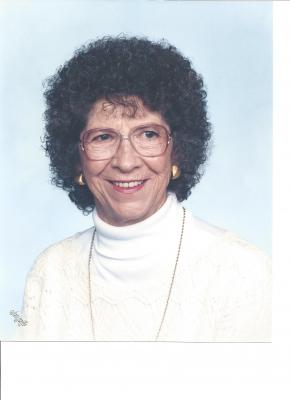 Betty J. Hancock - age: 88
(July 12, 1926 to November 29, 2014 )
Resident of Simi Valley, California

Visitation Information:
Funeral Services will be held on Saturday, December 6, 2014 at 2:00 PM at Evans Miller Guinn Chapel. Burial will be in the Exeter District Cemetery.

Obituary:
Betty was born in Wisconsin to Frank and Maye (Fullerton) Long on July 12, 1926. Betty passed away on November 29, 2014 in Simi Valley, CA. She met then married Carl W. Hancock in the Exeter Lemon Cove area on June 7, 1947. She lived most of her life in Williams, CA. where they owned their first home. She worked as a school cook for over twenty years at Williams High School. After retiring from the school, she was an Avon Representative for 15 years. Betty moved to Sparks NV in 2004 where she resided until 2006. After moving to Visalia for a year, she moved to Simi Valley in 2008. Betty is preceded in death by her husband Carl in 1986 and her sisters, Frances Hubard, Marie Hutt, Billie Wilson, Mary Neal and Barbara Radcliffe.
Betty is survived by one son, Carl Michael of Simi Valley; one daughter Pamela June Dreier of Sparks, NV; two brother Jim Long of Badger and Bud Long of Ukiah; and two sisters Thelma Barber of Lemon Cove and Dorotha Perwein of Visalia. She is also survived by 2 grandchildren and 3 great grandchildren as well as numerous nieces and nephews.