In Memoriam : Romie Roberts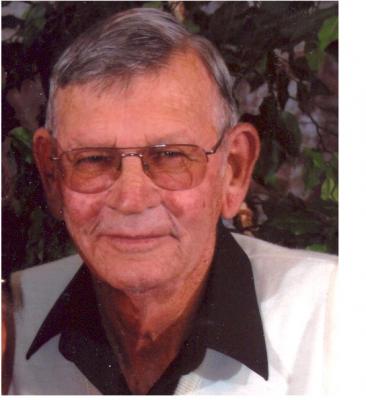 Romie Lee Roberts - age: 68
(January 25, 1941 to December 06, 2009 )
Resident of Visalia, California

Visitation Information:
Funeral Services will be held on Thurday, December 10, 2009 at 11:00 AM ath the Faith Tabernacle of Exeter, 515 South Filbert, Exeter CA. Visitation will be held prior to the service, 9:00 to 11:00 AM at the church. Burial will be in the Exeter Public.

Obituary:
Romie Lee Roberts was born on January 25, 1941 to Ellis and Giva Roberts in Exeter, CA. His Lord called him home on December 6, 2009, at the age of 68 years.
Romie was a graduate of Exeter Union High School in 1958. In his Junior year he met the love of his life Wanda Burns at Farmersville's famous Coleman's walk-up. They married two years later in 1959 and just celebrated their 50th wedding anniversary. He enjoyed traveling, riding his motorcycle and dirt bikes in the desert, and going to the mountains to hunt. Being an avid reader he spent many hours at the head of the table going through hundreds of novels. He dedicated 31 years of his life to working at the Rock Crusher in Lemon Cove. He is a loved member of the Faith Tabernacle in Exeter, pastored by Don Demyan.
Survivors include his wife: Wanda Roberts; Son: Randall Roberts and wife (Laurie); Daughter: Sureena Cripps and husband (Bruce). Other survivors include Brother: Kermit Roberts and wife (Beverly); Grandchildren: Evan Roberts, Benton Cripps and wife (Holly), Amber Roberts, Justin Cripps and Kristen Cripps. Romie's parents and oldest brother Nolan Roberts preceded him in death. He was loved and will be dearly missed by his family, friends, and church.





---




Sheryl Balandran

- December 8, 2009 Contact this person


I am very sorry to here of your lost. I know it is real hard to lose someone so special. And Rommie was a very special man. Made me laugh when I was around him. I wish I could be there, but I can't at this time. God has a place for all of us, and he is in a better place then us.




---






Click to Enlarge