In Memoriam : Marilyn Shipley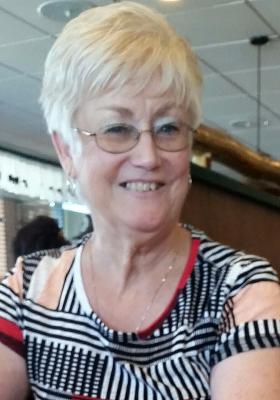 Marilyn L Shipley - age: 70
(May 25, 1944 to January 13, 2015 )
Resident of Exeter, California

Visitation Information:
A Memorial Service will be held on Saturday, January 24,. 2014 at 1:00 PM at Evans Miller Guinn Chapel. Burial will be private in the Woodlake Public Cemetery.

Obituary:
Marilyn Louise Shipley was born in Woodlake, CA to Oley and Doris Fultz on May 25, 1944. She passed away Tuesday, January 13, 2015, in Exeter, CA at the age of 70. For many years she worked at Tulare K Mart as the receiving manager. She loved spending time with her grandchildren and her family. Marilyn is preceded in death by her brother Mike Fultz.
She was survived by her siblings Janice McComb, Jeffrey Fultz, Melissa Fultz and Connie George; her son Lance David Shipley age 41 and his three children, Kyle Steven Shipley age 22, Kylie Summer Shipley age 19 and Kennedy Sierra Shipley age 14.